Utah Snows!
Posted on May 05, 2010 by sonjabarrie
Well I'd like to say Utah blows or Utah sucks but I can't as I actually like Utah. It does however snow!
Last week I had the dubious honor of flying to Utah in order to get all the sprinklers running at the rental houses. I had booked the flight a week before based on the weather forecast being good for the whole of last week. When I say the weather forecasters have no idea what is going on I mean they have NO IDEA.
I flew in Sunday late afternoon and my best friend Kathy picked me up from the airport, the weather was rather nice, the sun was shining and while not exactly hot it was warm. The first bit of bad news was a phone call from the person who was to help me put on the RPZ back flow preventer's (not to be confused with ZPM which is used in the Pegasus Galaxy as a power source for SG1, come on, keep up) telling me he was double booked and would not be able to do the work.
No worries, I managed to find someone else who would be able to help me get them installed in Herriman on Tuesday. In the mean time me, myself and I went to Cottonwood Heights on Monday and managed to get the sprinklers running there even if it did involve digging up 2 heads and replacing those along with 2 others that had broken. The sun was shining most of the day even though the breeze was a bit chilly so I was hot on one side from the sun and freezing on the other from the wind and wet all over from getting caught in the spray countless times. It also took me all freekin day with numerous trips to Home Depot. Come back Tim all is forgiven, I think I liked it better when you used to do this.
Tuesday the weather took a nosedive, literally. There were severe wind warnings everywhere, even on bill boards outside of stores. The wind wasn't cold but it was gusting to 50 mph. It blew up so much dust you couldn't see 2 houses away. Do you have any idea what it is like to try to run sprinklers and test heads in that kind of wind? I opened gates and was blown off my feet, I certainly couldn't shut them, they were acting like sails and my puny 120 pounds made absolutely no difference at all, it took 2 guys to shut the gates!
It was awful, the weather forecast also called for temps around 35 F for the next three days along with snow, snow and more snow. This meant I had Tuesday and ONLY Tuesday to get all three houses in Herriman done or I was toast, thank fully the guy who came to put the RPZ's on accepted more money to help get it all done. He worked till 5:30 PM and I finally finished installing sprinkler heads we'd missed putting in last year at 7:30 PM.
Needless to say I was completely wiped out and had to spend the next 2 days recuperating as I felt pretty rough and watching the pretty snow fall. It was rather nice to get back to California, sunshine and warm weather.
While I had been gone all the roses burst into bloom which was a wonderful bonus so now instead of having nightmares about sprinklers I dream of roses ;o)
Yellow Roses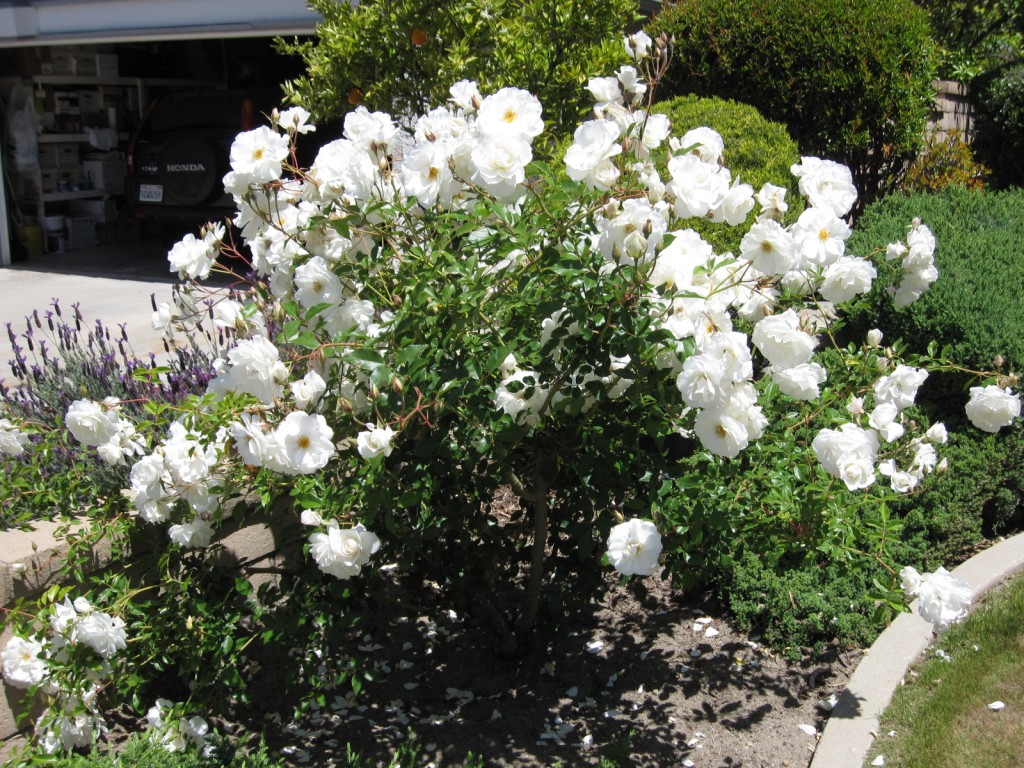 White Roses
Tall Red Roses, this rose bush is about 2 feet taller than me, and yes I know I'm a short ass!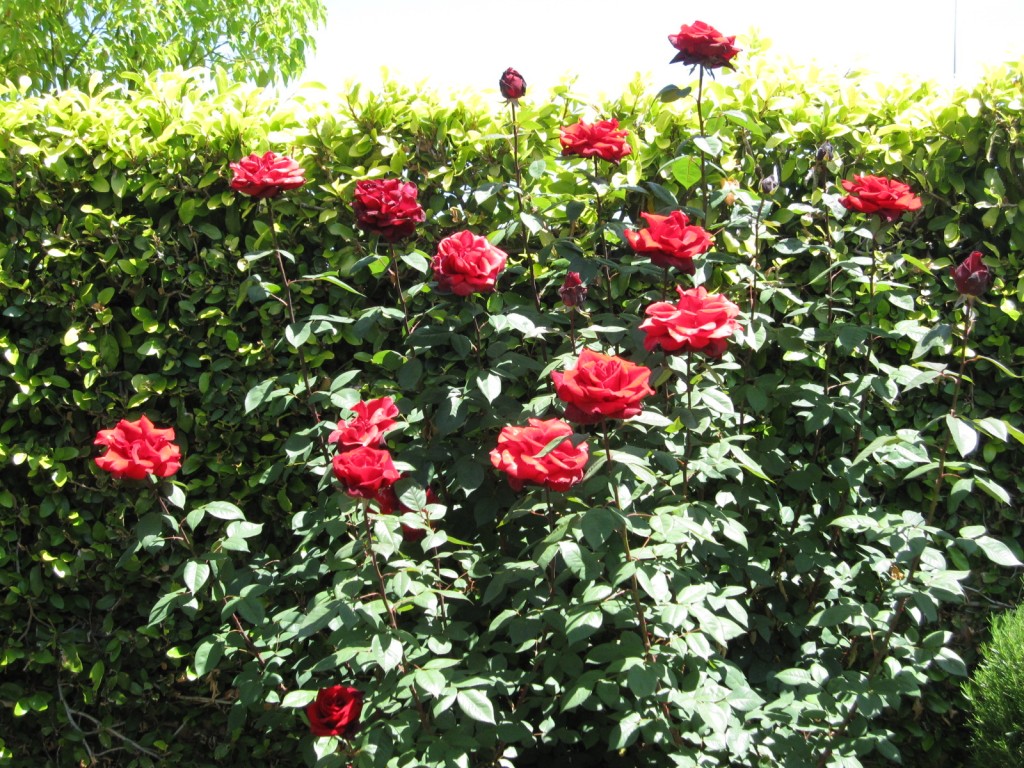 Tall Red Roses close up, they really are quite a spectacular display.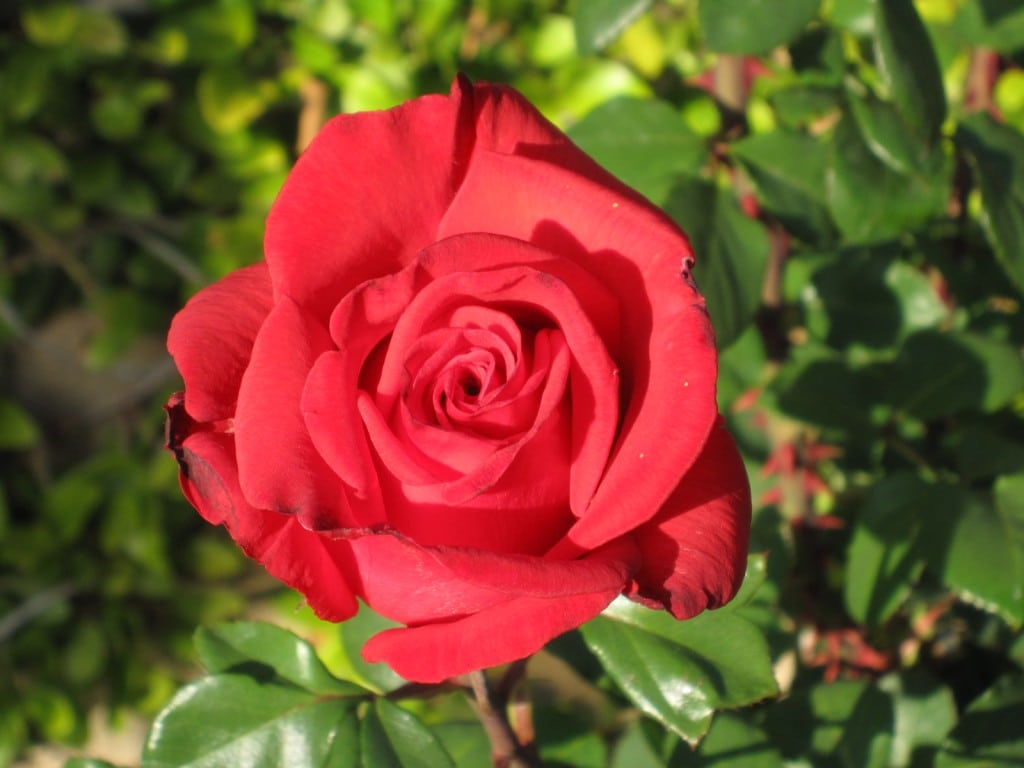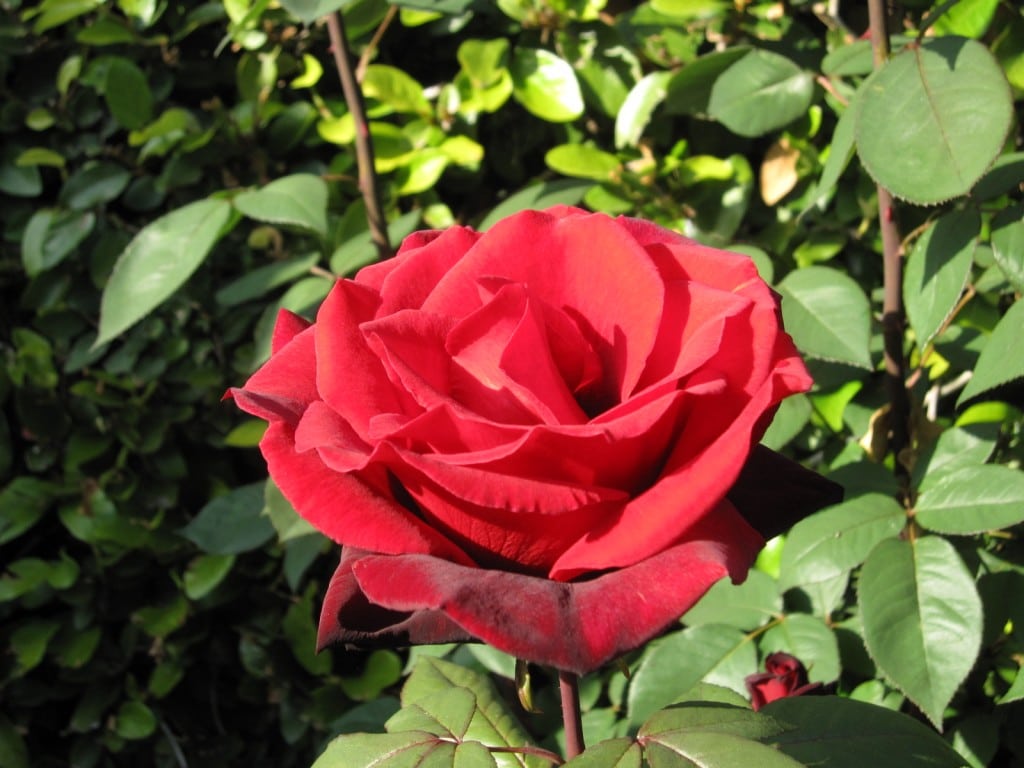 Red Roses up close and personal, how beautiful are these then?