Stunning art quilts
Posted on November 09, 2010 by sonjabarrie
I have joined two quilt guilds since I moved to SoCal and have made some wonderful friends. The first guild I joined was "Beach Cities" very big but they have some wonderful speakers and it was there I joined a friendship group and met Jan, Paula, Sandi and Barbara. We called ourselves "The Forgetful Stitches" and some of us are more forgetful than others. I am definitely at the top of the list! but we do have fun.
I then went on to join "The Flying Geese Quilt Guild". Much smaller but that just made it more personable and Jan and Sandi decided to join too. To cut a long story short the Flying Geese guild meeting was yesterday (Monday) and we decided to go out to dinner and then to the guild meeting as it would be my last visit before leaving. Had a great dinner out (thanx Sandi and Jan) and then we went to the meeting.
Our guest speaker was Melinda Bula and not only was she very funny her quilts and wearable art are amazing. She is first an artist and then got into quilting but the artist side of her really comes out in her quilts. She is doing a workshop this Wednesday to teach how she makes these flowers (see pictures below) and I would give my right arm to be able to go but work and packing are taking all my time so I can't but have a look at some of her quilts I took pictures of at the meeting.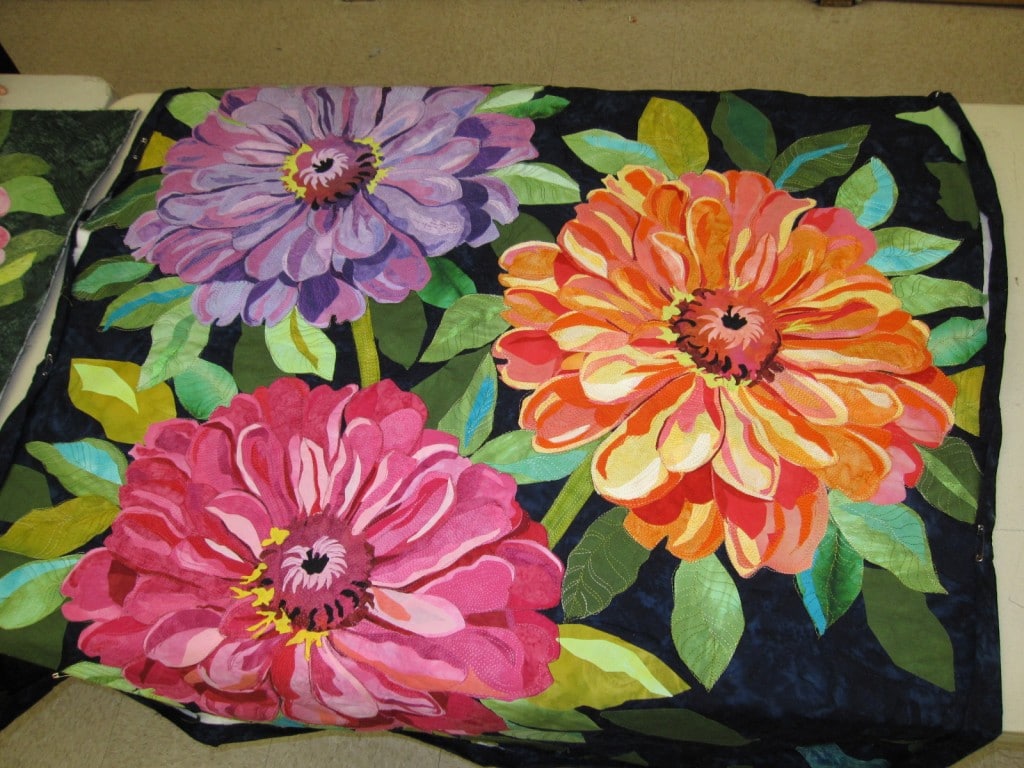 Three Flowers Quilt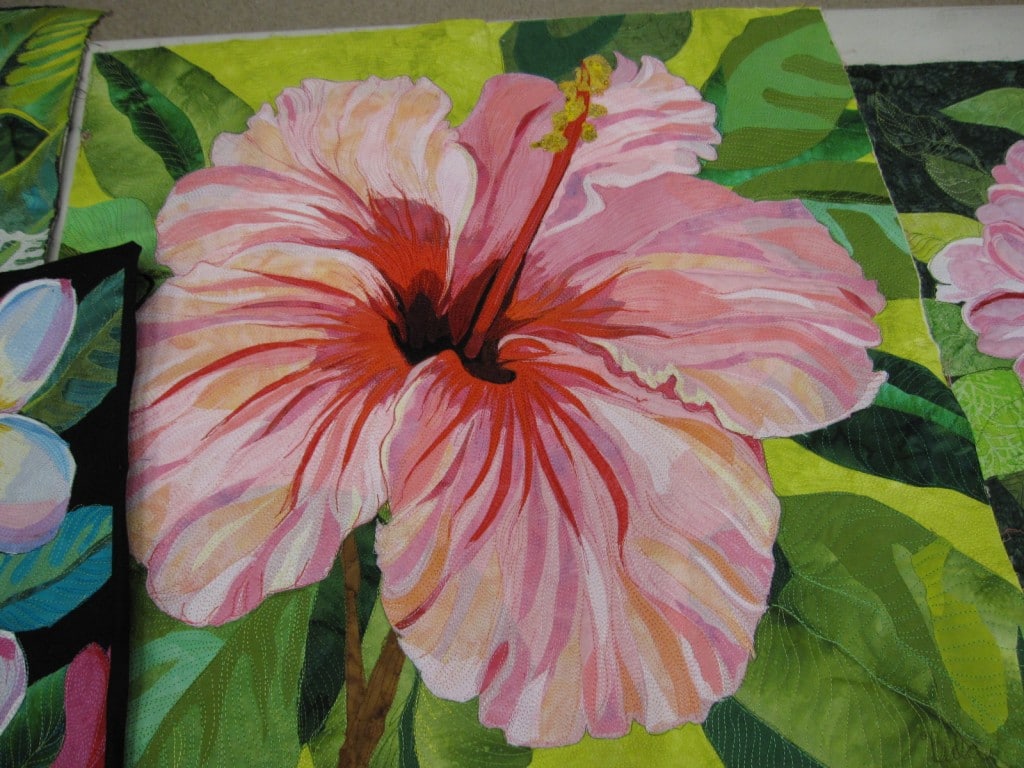 Hibiscus Quilt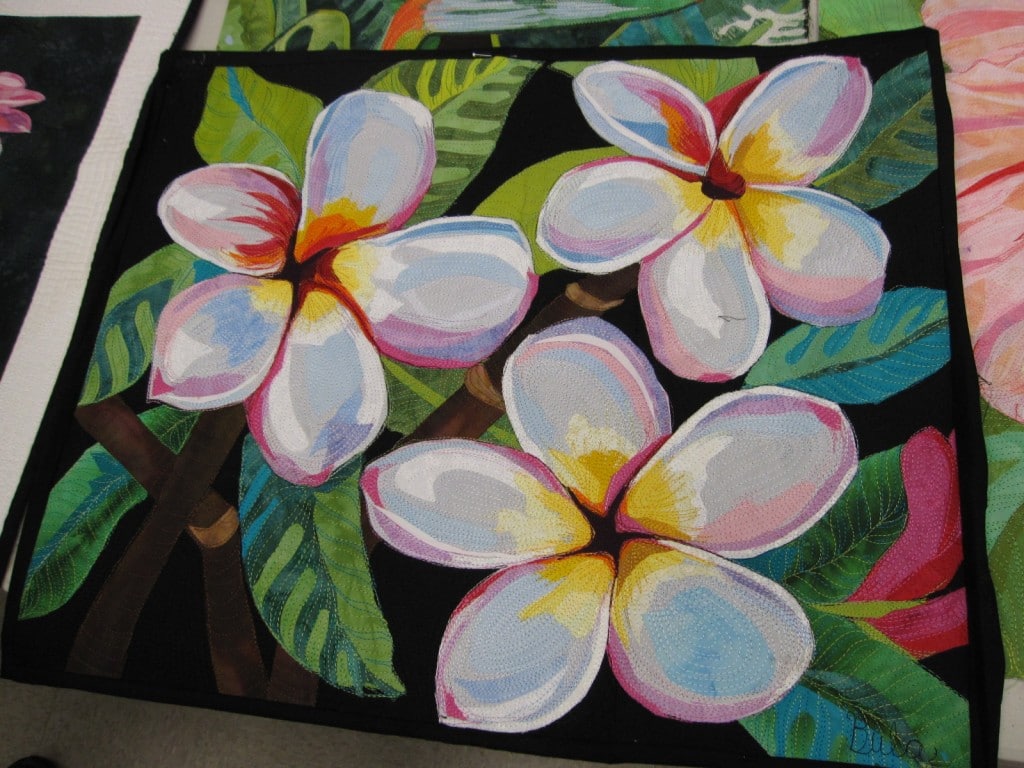 Fragipani Quilt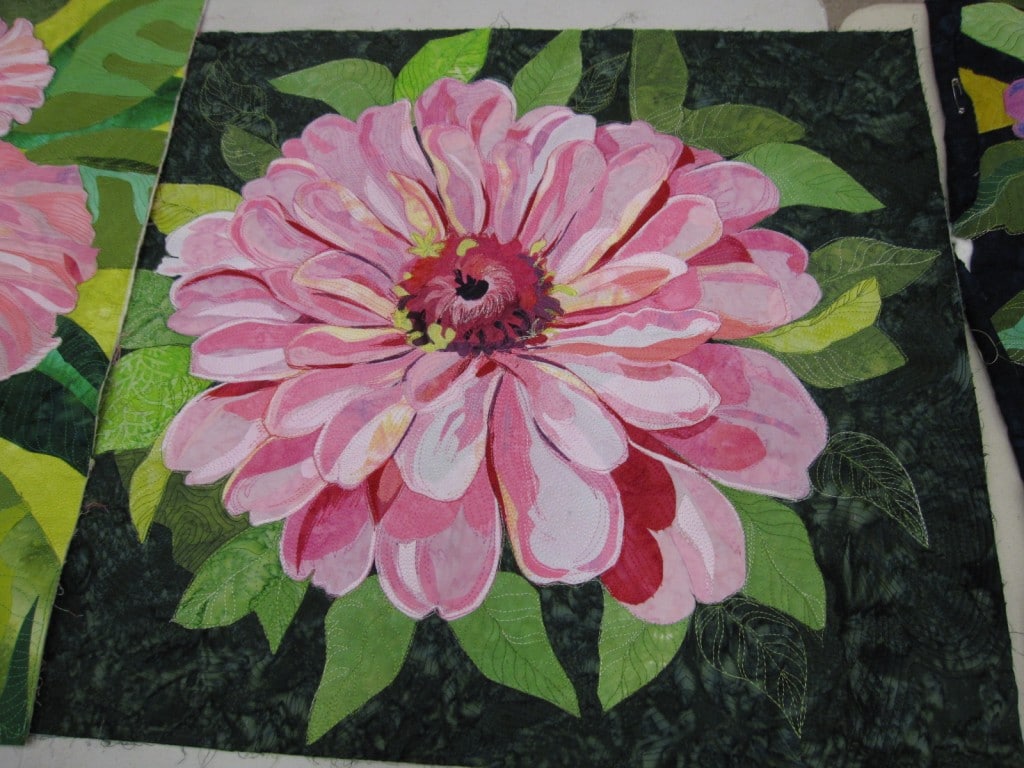 Flower Quilt
Cone Flower Quilt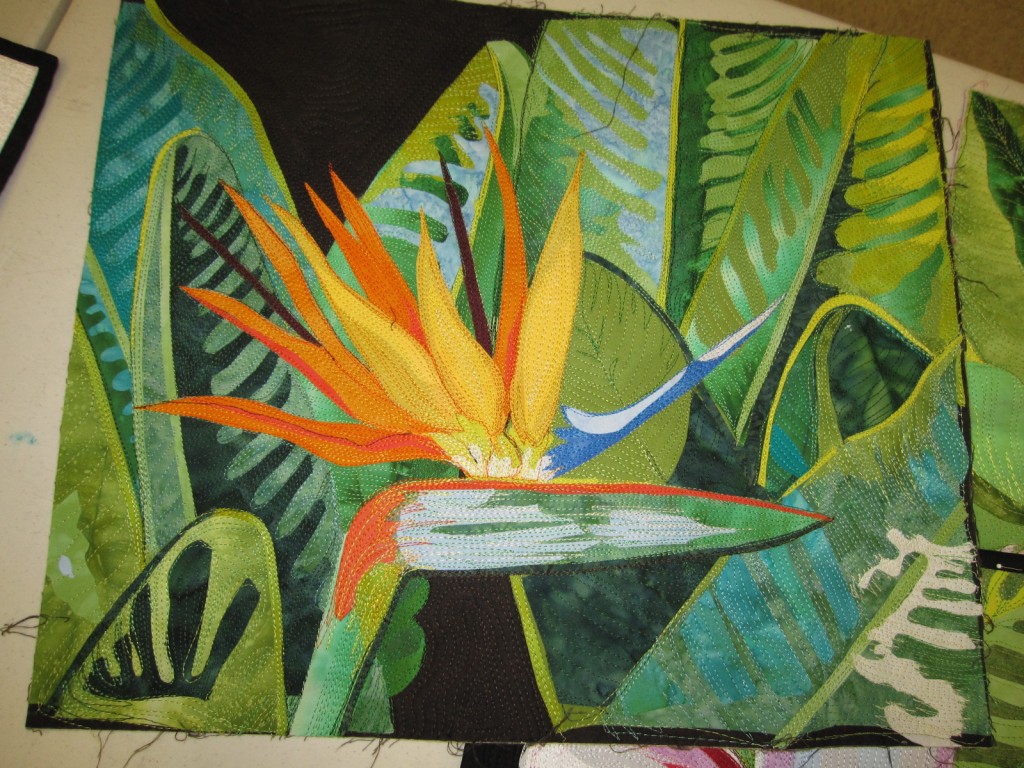 Bird of Paradise Quilt
I have to say she has more talent in her little finger than I have in my whole body but it's stuff like this that inspires me to be better.
2 Responses to "Stunning art quilts"