I appear to have a new grandchild and her name is Flat Sarah!
Posted on March 19, 2012 by sonjabarrie
Hello, my name is Flat Sarah and my sister is Lauren Spano. Lauren's school, Belle Ann Elementary, is doing a big project and that project involved me, Flat Sarah, being in all sorts of situations. Lauren and our mom Rosanne decided to send me to Nana and Papa because Mom said Nana and Papa are always doing crazy fun things, especially Papa.
Lauren and I have English grandparents and we call them Nana and Papa, they live in Utah and even though they are American citizens now, they still go back to England to visit family and friends. Nana and Papa offered to take me on vacation with them to England and Germany because I am flat and they would be able to fit me in their suitcase really easily.
First though, I had to travel to Utah so they could pack me in their suitcase. It was very cold in Utah when I got there because it had just snowed so I went out to help Papa shovel all the snow.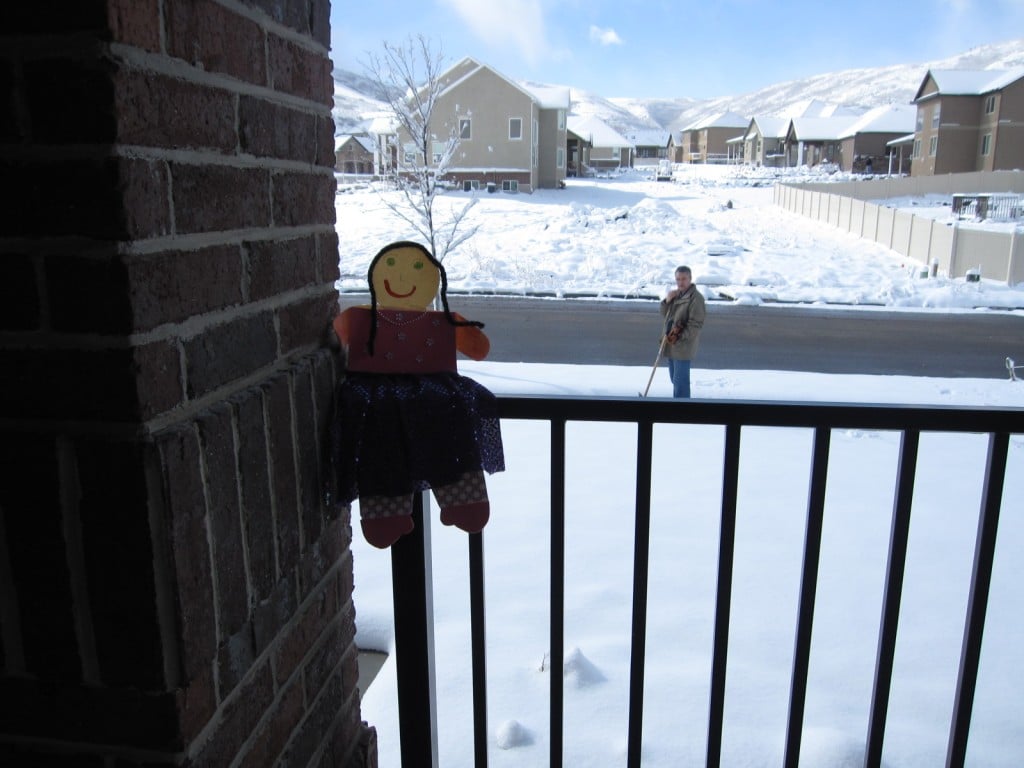 Me and Papa shoveling snow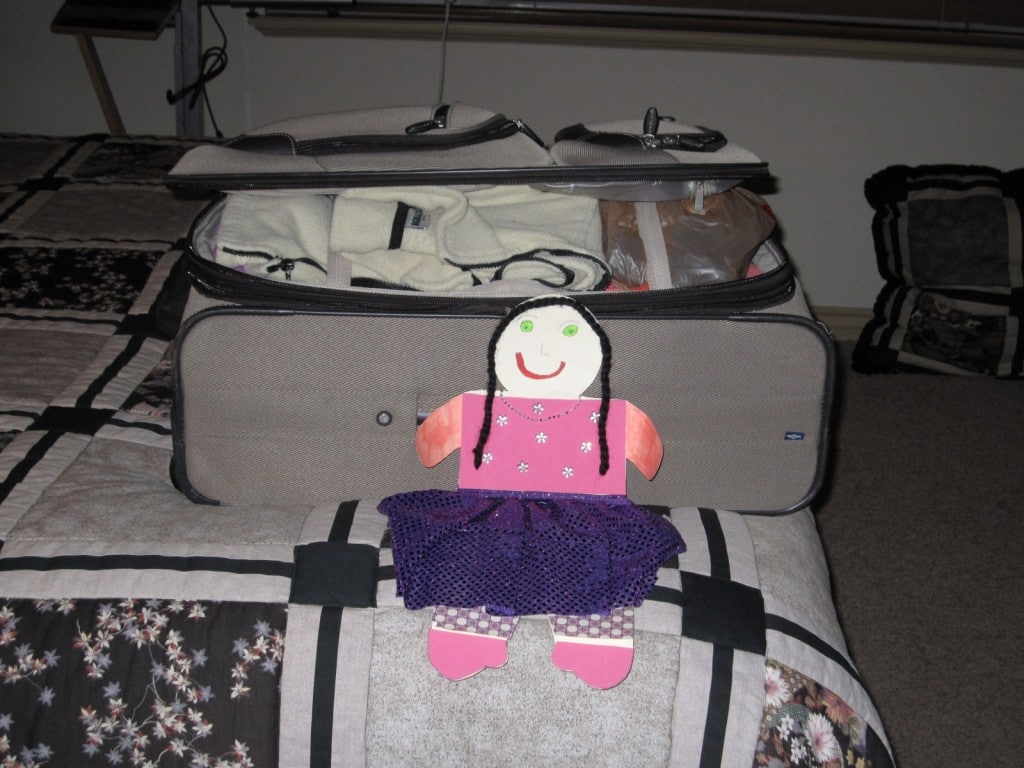 Me with Nana's suitcase
Then came the fun part, packing the suitcase! Nana and Papa had so many toys and presents for my Cousin Leo in Germany they didn't have much room for me. Good job I'm flat.
When Nana and Papa weren't packing they were working and they let me go into their office to see where they work.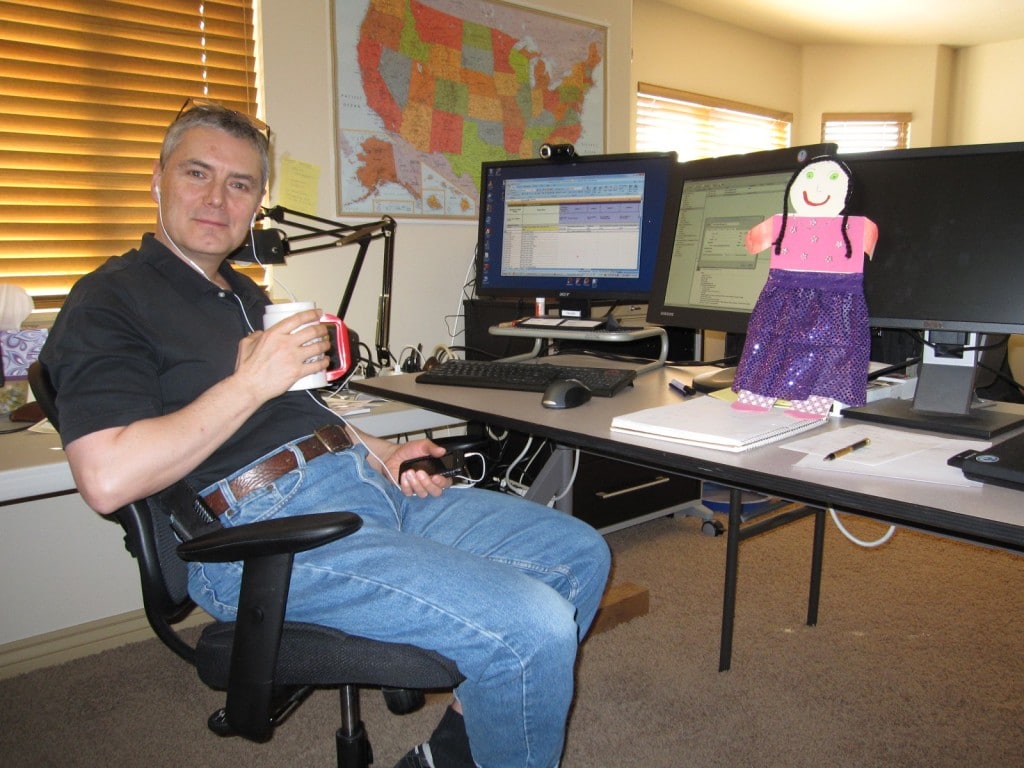 Here I am sitting on Papa's desk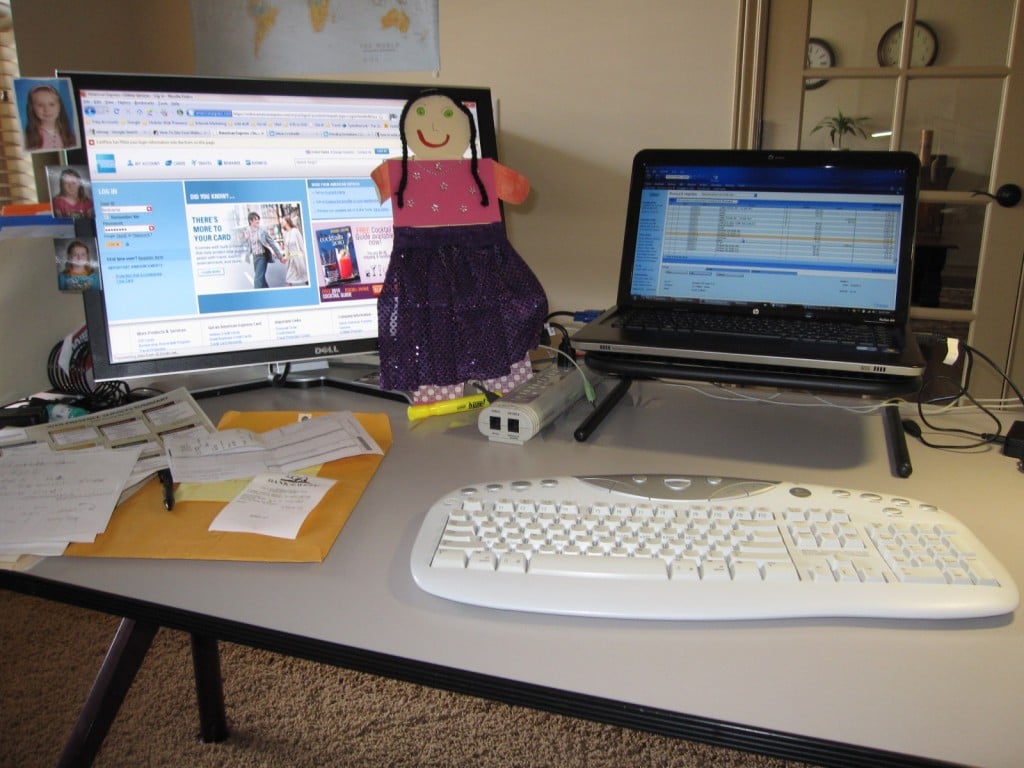 and this is what Nana's desk looks like.
But finally the day arrived and it was time to go to the airport, hurray, I am so excited, I've never been on a plane before.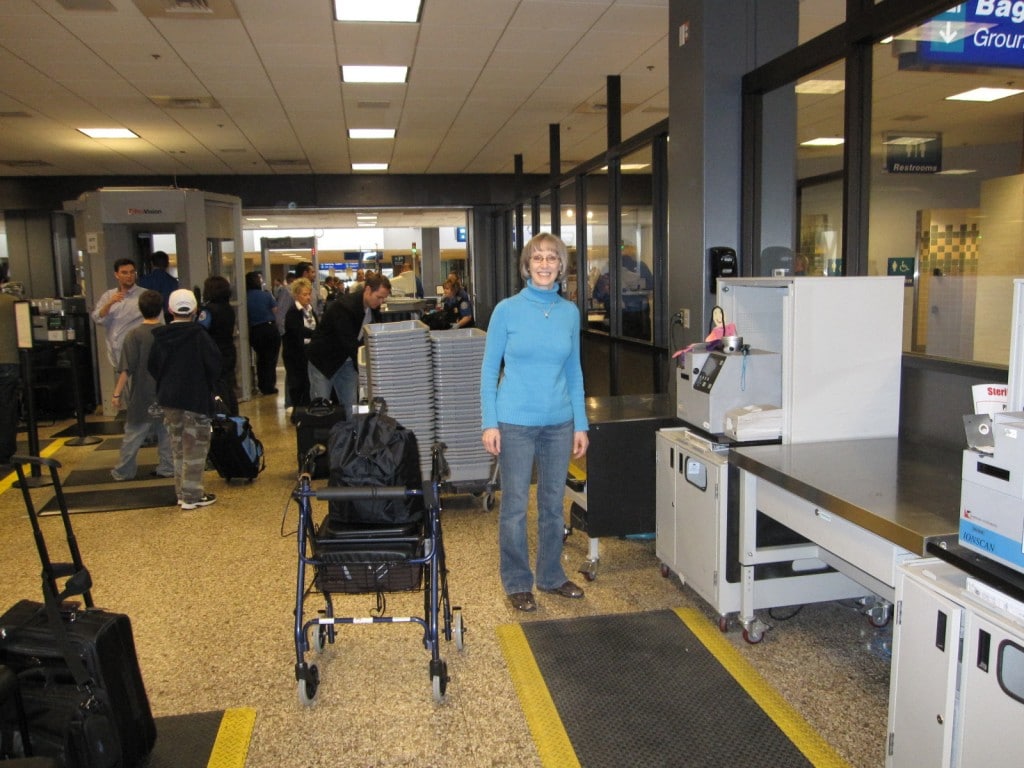 Here I am with Nana going through airport security.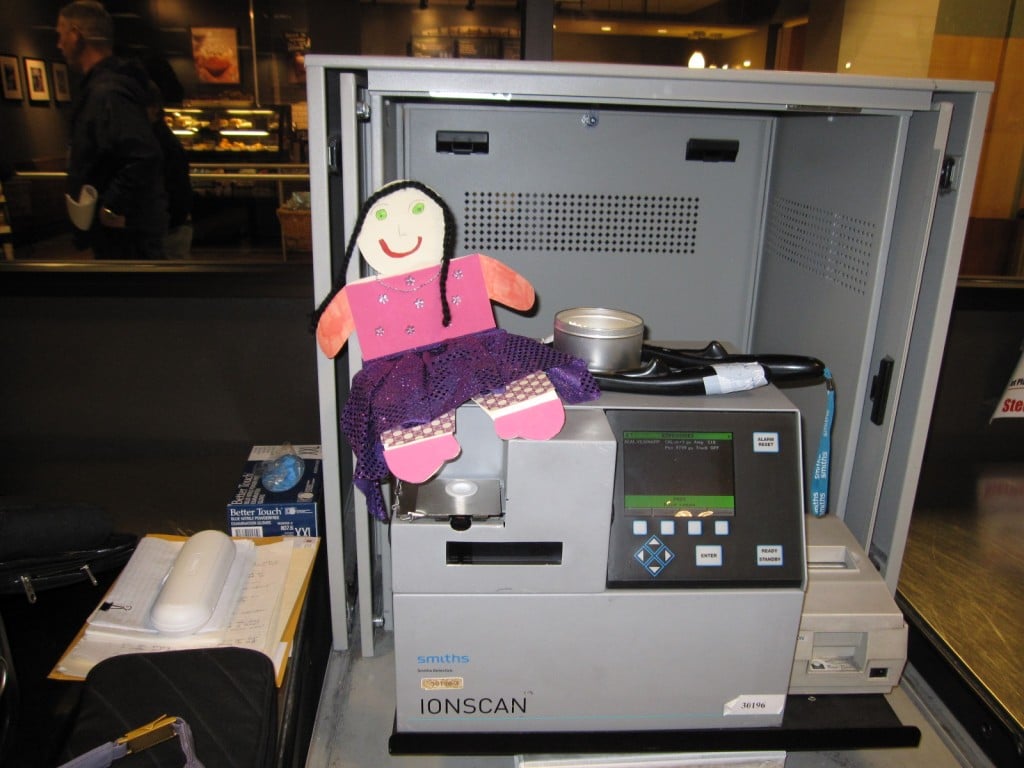 They put me on a very special scanner, they checked Nana's suitcase and I had to sit on this scanner while they checked me. They finally decided I wasn't dangerous so they let me go with Nana and Papa to the gate so we could catch our plane.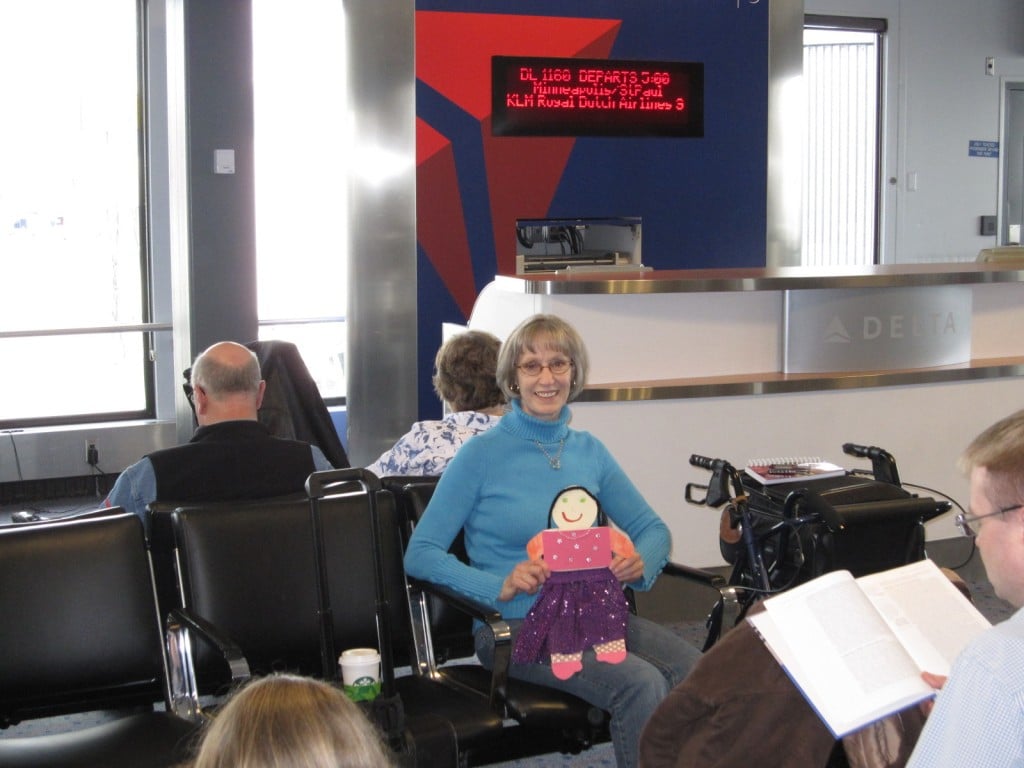 Here I am with Nana waiting for our plane

Salt Lake City to Minneapolis to London

The first part of our journey was from Salt Lake City to Minneapolis, when we get there we have to change to a bigger plane to fly all the way to London's Heathrow Airport in England across the Atlantic. It will take us two and a half hours to get to Minneapolis and then it takes over 8 hours to get to England. It's amazing, we leave America on Monday and we don't arrive in England until Tuesday, I think I am going to be very tired.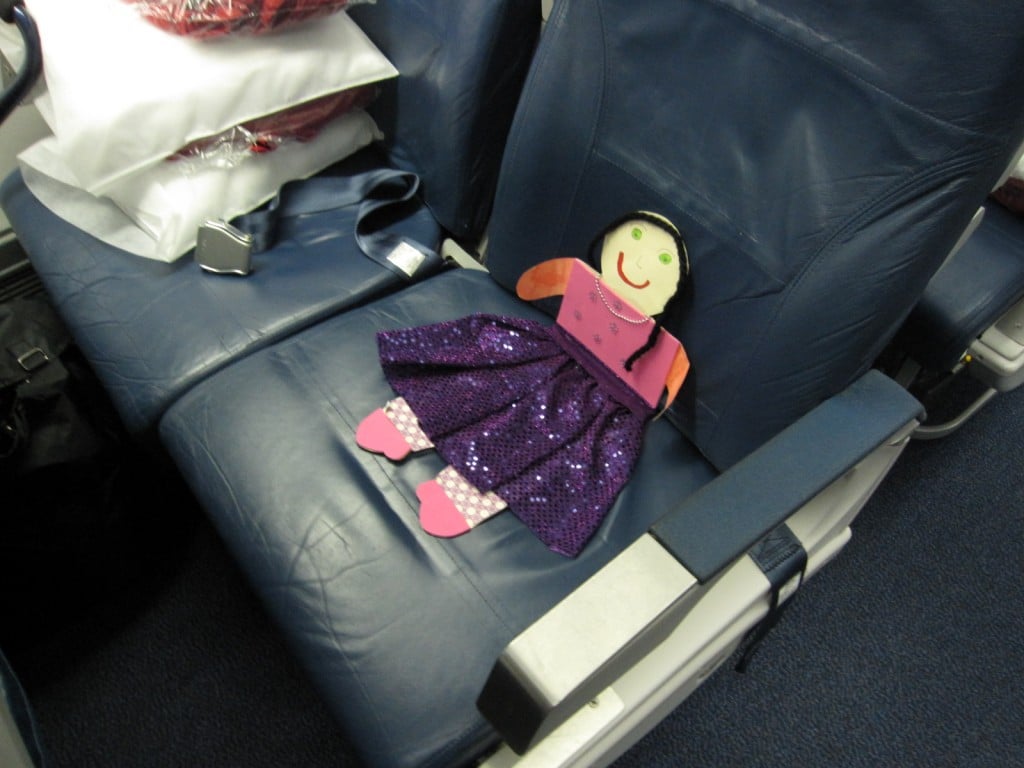 Sitting in my seat waiting for the plane to take off

Here I am sitting in Nana's seat on the plane, I am so excited I don't think I will be able to sleep at all but because we land in England tomorrow morning Nana says I have to go to sleep or it will mean I am up all night and all day. But I am just so excited, how am I going to get to sleep? I can see some blankets and pillows on Papa's seat, maybe when I lay down with a warm blanket I will go to sleep.
I will tell you all about England when we get there. Bon Voyage!