the nurse came and collected Sonja for the operation
Posted on June 05, 2013 by Tim Barrie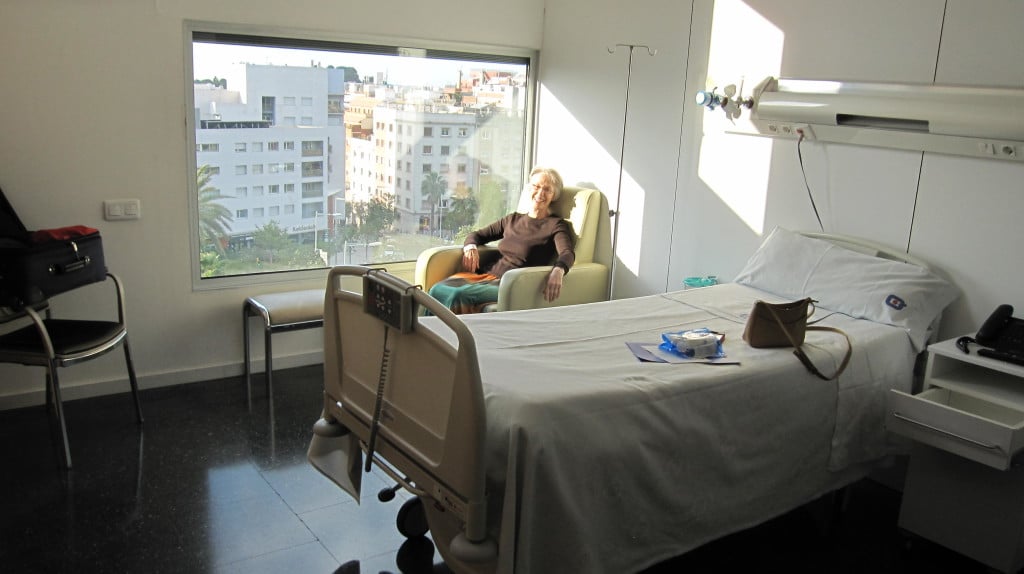 Arrived at Quiron hospital "Clinica" 7:30am. A cab was waiting for us at 7:15am. By 8am we were in Sonja's room, Yolanda met us in reception and escorted us through the check in and to her room explaining everything. The nurse came in about 8:15 and took blood pressure and asked the usual questions. By 8:30am the nurse came and collected Sonja for the operation.
My job is to wait in the room, although they encouraged me to go to the restaurant if I am hungry. The surgery is expected to take about 3 hours. Now I am by myself I find my nerves have kicked in
. I guess I feel more nervous now that Sonja is not here to keep cheerful.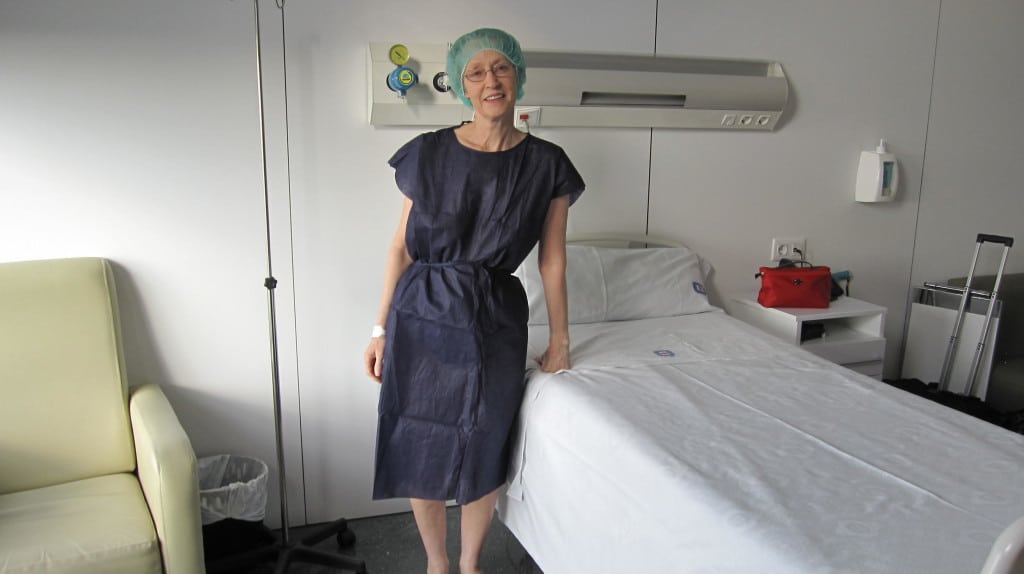 Sonja's room is great with a nice view, we can even see the sea in the distance. It is very new seeming, clean bright and airy. There's a long leather couch that I can sit or sleep on next to Sonja. In addition there is a separate kind of private sitting room / lounge making it more like a suite. The lounge area has a small fridge and a second TV.