I can go home when exactly?
Posted on August 20, 2010 by sonjabarrie
I can go home when exactly?
I have now been in Utah for over a month! Been pretty busy though, nothing new there then. I had hoped to get the house rented before now so that I can get back to California and my wonderful husband.
I almost did! Tuesday I had decided that I wasn't getting many calls for the house so basically I was just sitting there waiting for the phone to ring. I was working online, as so much of work in this day and age is, and figured I could do that from home and I could also participate in some face to face meetings at Grotto seeing as I am getting more and more involved in the business.
So Wednesday I'm packing, cleaning the basement where I stayed, trying to get everything up the stairs to the garage and into the car, sweating and swearing like a trooper when I get a phone call. Can someone view the house today! It's 11am and all I want to do is get on the road home but I said OK and I could be there at 12:30pm. MAD RUSH.
Got it all packed in the car and on the road by 12:15pm and was showing the house by 12:45pm, not bad going even if I do say so myself. They seemed really interested (but weren't it turned out).
I had made a video of the inside of the house and posted it with the ad on KSL.com and Craigslist.com as I don't think the pictures do it justice, I also dropped the rent a bit which always helps. Anyway, I get in the car and start to drive home when I get another call someone wants to see the house Thursday, bugger! I was going to pay my best friend Kathy to show it for me; after all I wasn't getting any calls so although it is a bit of a trek for her to get to Herriman I figured she wasn't going to have to do it that often.
I don't know whether it was the video or the drop in price but I get another call, they recognize my voice from the video and want to see it Friday. Now I'm really in a dilemma, I really don't want to turn around and stay longer but I don't see any other choice.
I'm not saying I was upset but I burst into tears! What a wally, I felt like I was 10 again and it was the first day at camp and I was homesick, geez I know there's a backbone in there somewhere LOL.
So I went back to Kathy's and got my milk and other perishables I had left there and I decided to stay at the house this time as it was obvious I would be driving back and forth like crazy otherwise.
So here I am, sleeping on a blowup mattress that is surprisingly comfortable, it is very quiet, everything creaks like mad when you are somewhere on your own. To be honest it's a bit like camping but in a solid tent with on suite showers and loo, and the real bonus with camping like this is there's no zzzzzziiiiiippppp, stumble, trip over guy ropes, swear quietly, find the toilets, trip over log going back, zzzzziiiipppp, fall over shoes, try to rezip sleeping bag without catching pjs, all while trying not to wake all the other supposedly happy campers!
I have no internet access so I have to drive down to Starbucks and get free wifi but I don't mind, it's a good excuse to get a Caramel Frappuccino yum yum!

Click on the photo to see the video, let me know what you think.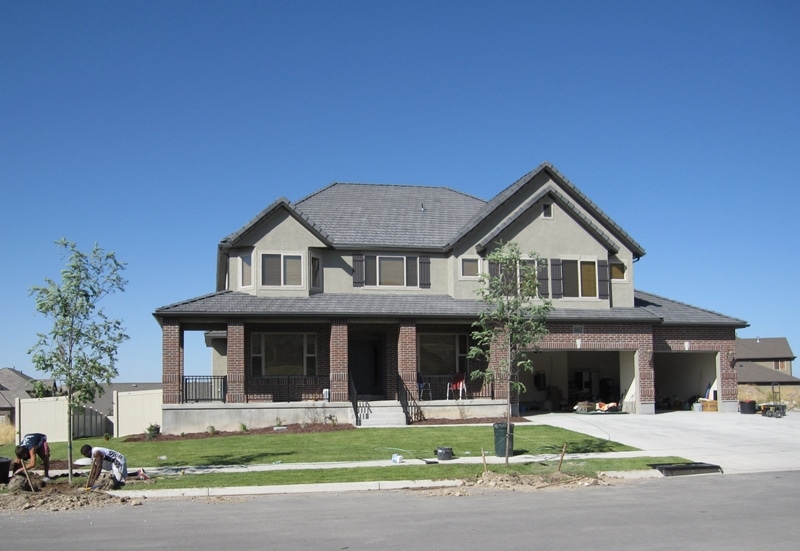 Windy Ridge in Herriman, Utah
Here's the link to the video if you have a problem with the photo link:
www.screencast.com/t/NGU2OTA5MG