Busy, Busy, Busy
Posted on July 16, 2010 by sonjabarrie
Well my life never stands still, there's always something going on. All the time Claire and Gianni were with us I was making curtains for Leo's room. What was I thinking????
For those of you that sew you are probably thinking….."Curtains? How hard can that be???" Well not hard per se but I think I should have had my head examined when I came up with the design. Claire asked me if I could make some curtains to match Leo's castle. Claire and Gianni bought him an indoor tent, sort of like a fabric Wendy house, trouble is this thing is almost 10 feet tall and has to be hooked to the ceiling to stay up: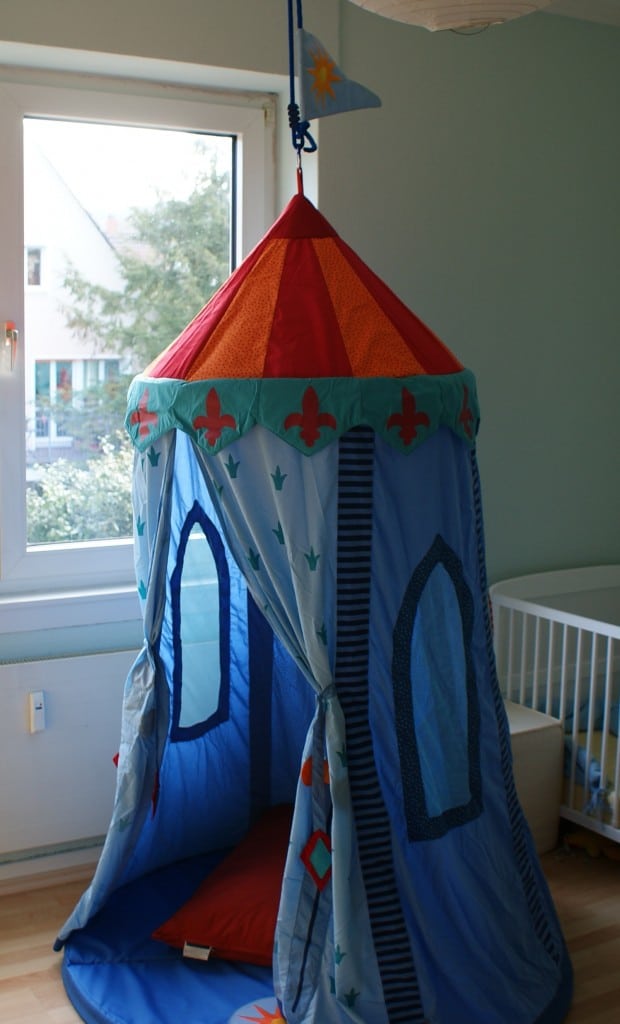 Leo's Castle, doesn't look that tall does it? I thought it was about 6 feet tall so when she said she wanted curtains almost 12 feet long I thought she was exaggerating and maybe hadn't measured right or I hadn't converted from metric to imperial properly but Gianni who is 6 feet something cannot touch the top of the castle!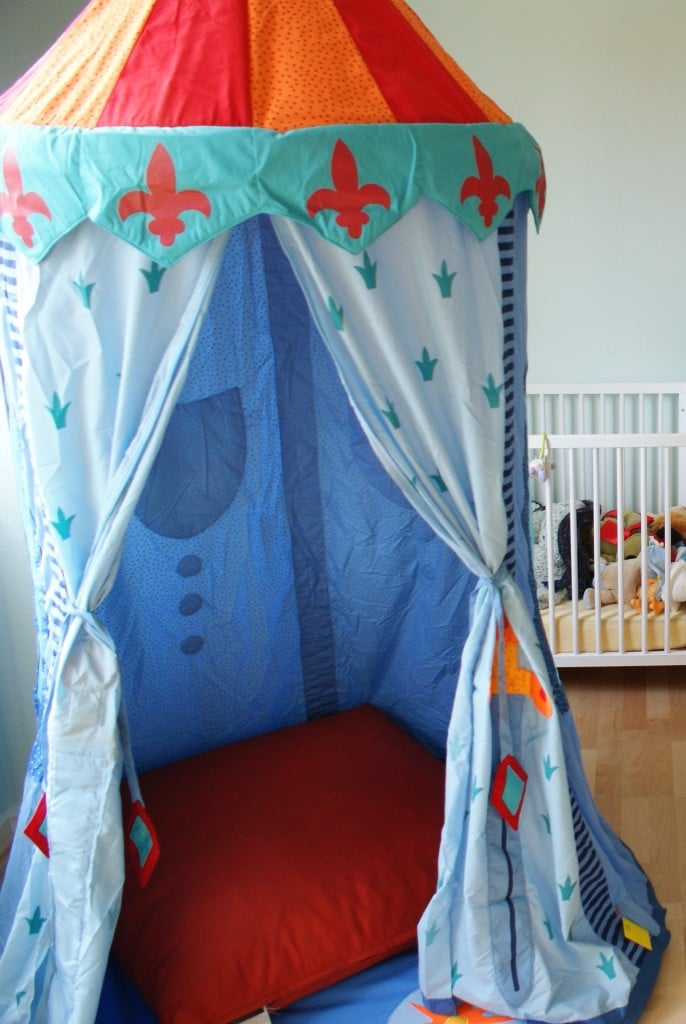 Leo's Castle Closeup
It's a pretty cool play house but how do I make curtains to match? Pictures on a computer screen show a different color than in real life so I couldn't go by the photo's she sent me, Claire came up with a brilliant idea, send her paint chips and she'll send me the ones closest to the color of the fabric. So after raiding Home Depot for every paint chip they have I received back 5 that were right. 3 blues, a red and an orange. Great now, how to make it all come together.
Well, the bright idea I had was to make the center of each of the 2 curtains required in the light blue that's seems to be predominant in the tent and on that put red Fleur-de-lis. Sounds great till you start to do it. The room is huge and each curtain is about 12 feet long by over 5 feet wide. That's a lot of curtain and a lot of Fleur-de-lis! Still you don't think about this when you start a project.
So after buying huge amounts of fabric, cutting out loads of red Fleur-de-lis and sticking them onto the center panel I had to sew around each one. It was at this point the thought came to me "WHAT WAS I THINKING??????"
Still I got there in the end and here's the finished product, this is just one of 2 curtains I made and it is so long Tim had to stand up on the landing in order for me to photograph the whole thing.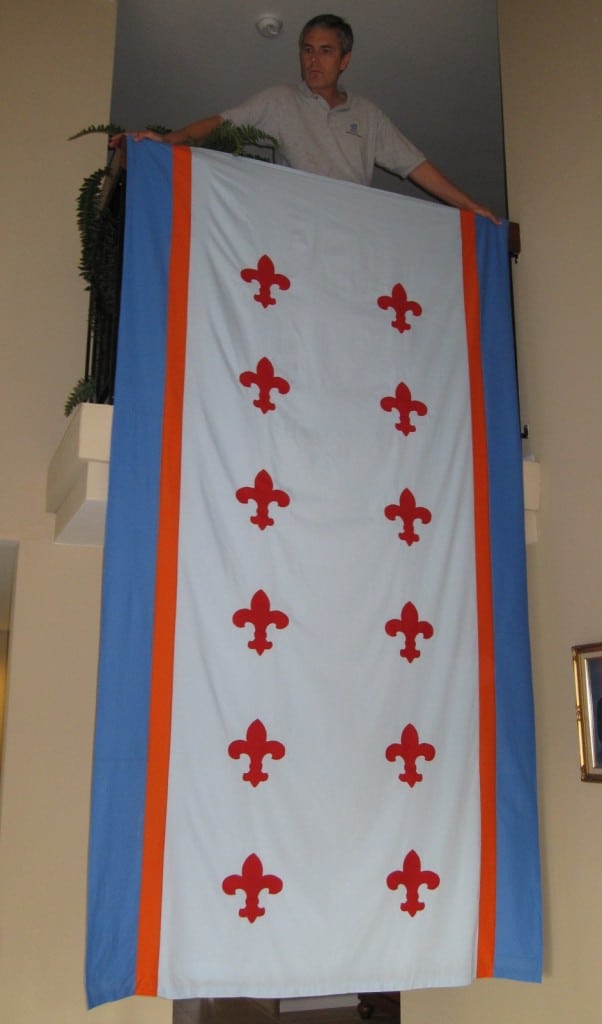 Leo's Curtain
Apparently within 2 days of Claire and Gianni being home they were hanging up over the windows which is nice to know and I am now just waiting on some photos from Claire to see how they look in the room.
I've just realized, Tim looks like he is up in the Minstrels Gallery in a Medieval Hall LOL