A Nice Quiet Christmas
Posted on December 28, 2009 by sonjabarrie
This Christmas was exceptionally quiet for us, usually we have family and/or Vanessa here for at least a week. This year Vanessa decided to stay in Costa Rica and come to us for Thanksgiving and Jeanette volunteered to dog sit for another friend of mine, Kathy.
On Christmas day we always eat the big "dinner" in the evening but our neighbors Shannon and Joel had invited us and the rest of the neighborhood round for snacks in the evening. Now Shannon is a renowned cook so Tim and I decided there was no point in eating a big dinner and then going round to Shannon's, we would be too full to sample her fabulous food so we went to their house hungry. We took a plate of home made chocolate chip cookies so we wouldn't look like complete the scroungers we are and as usual she didn't disappoint! Her pork was divine along with her artichoke dip, prawns, sweet potatoes and the rest. Shannon you are amazing!
We opened our presents the day after Christmas when Jeanette came home from dog watching for a couple of hours and I did a real English roast dinner which seemed to go down a treat. We exchanged some pretty cool presents and then Jeanette was off to dog watch again. Tim and I had decided we were not going to start packing until after Christmas so basically we did nothing for the rest of the day.
Sunday however we started packing with a vengeance, the hardest part is what to take, what to garage sale and what to store. I think going through the pros and cons of each thing is more time consuming than actually packing the flipping thing but it has to be done. We only have so much space in the rental house and it's a good time to start downsizing anyway, I just wish it wasn't so complicated and emotional. Some things are worthless and never used but they hold so much sentimental value that it is REALLY hard to say "Garage Sale Box!"
It is now Monday and I have almost gotten together all the stuff that Tim will need for the month or 2 it takes me to pack the rest of the house which means I can now start on that, he on the other hand has a ton of stuff to do. The weight machine has to be disassembled and that is a thousand pieces, the headboard has to come off the wall and the holes filled, he has to sort the garage which is a nightmare in and of itself. What to take, what we are going to need to get to quickly in storage when we come back in April to sort out the rental properties and get the water going etc. and what can be put in boxes until we are in a house we own again.
On a lighter note here are some pictures of Ginger Bread Houses that were in the foyer of the Marriott in Scottsdale where we were vacationing, apparently they have a yearly competition for the best building. I'll let you decide which one is best, they were all pretty amazing.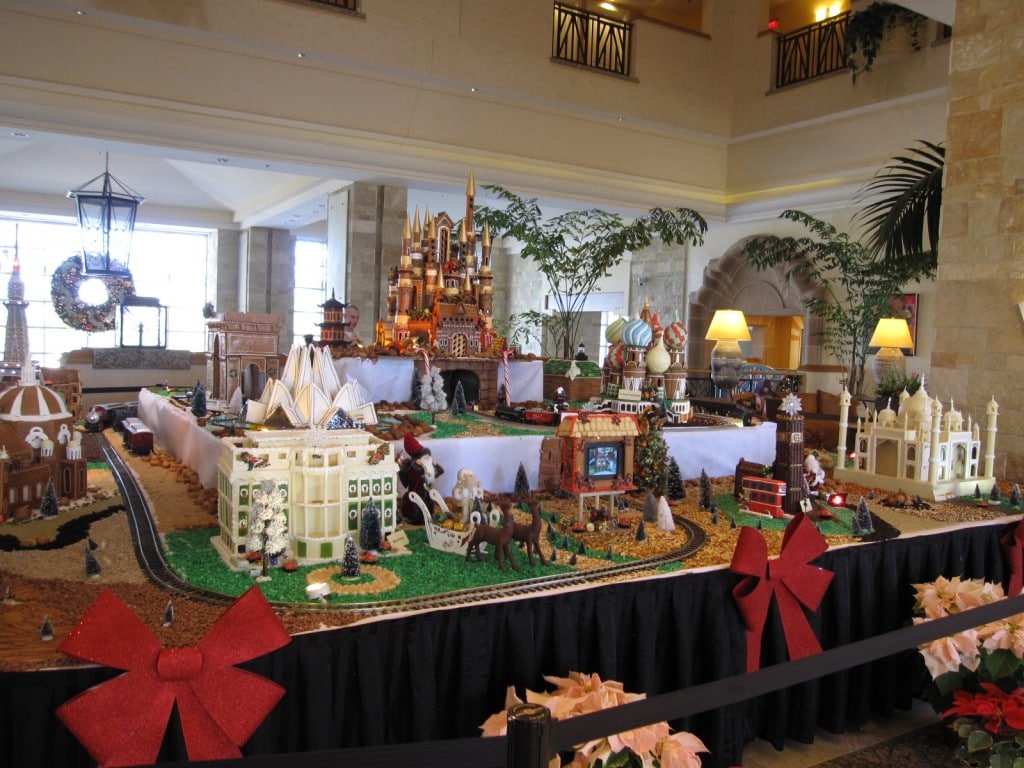 Gingerbread House Village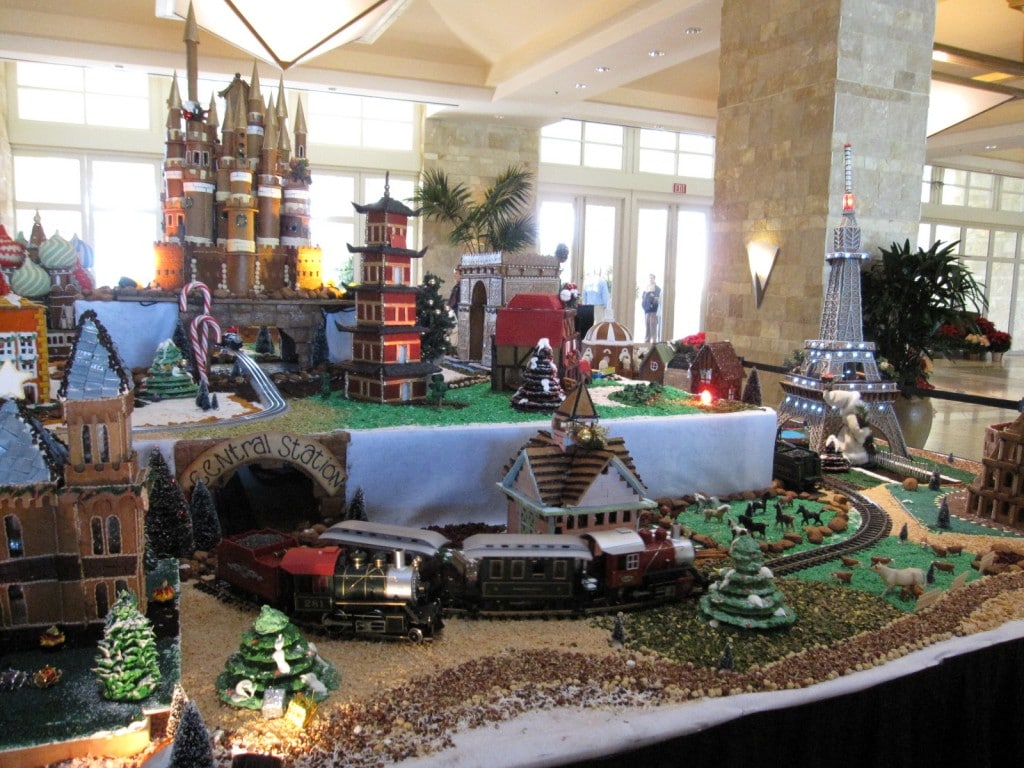 Back of the Village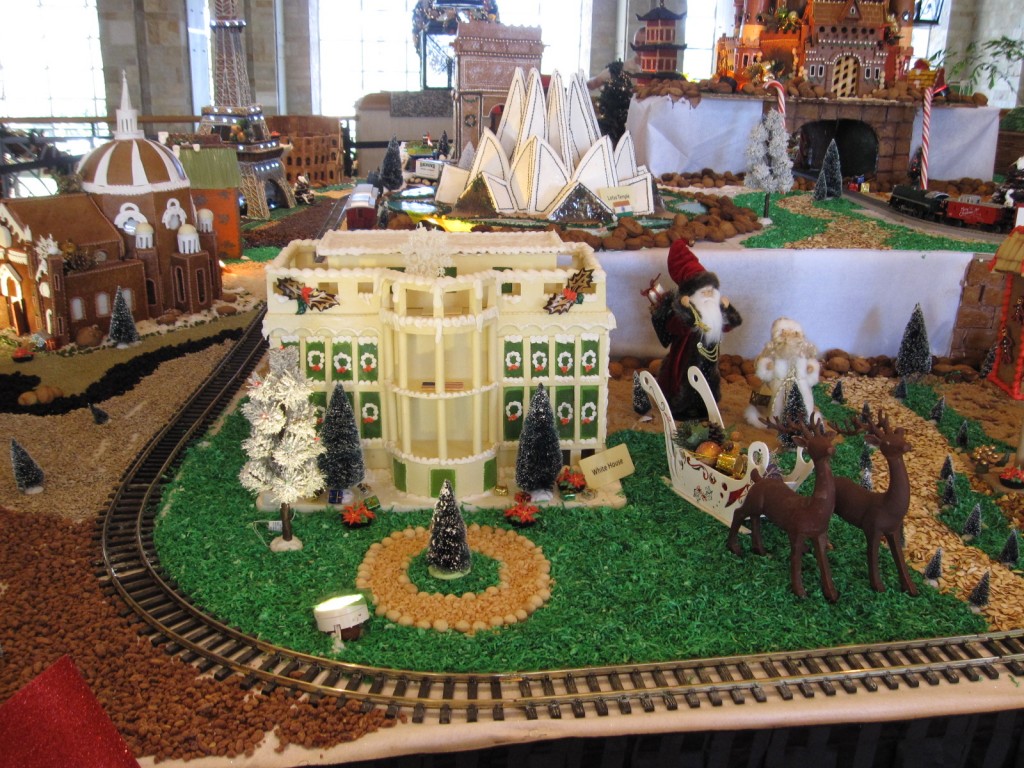 The White House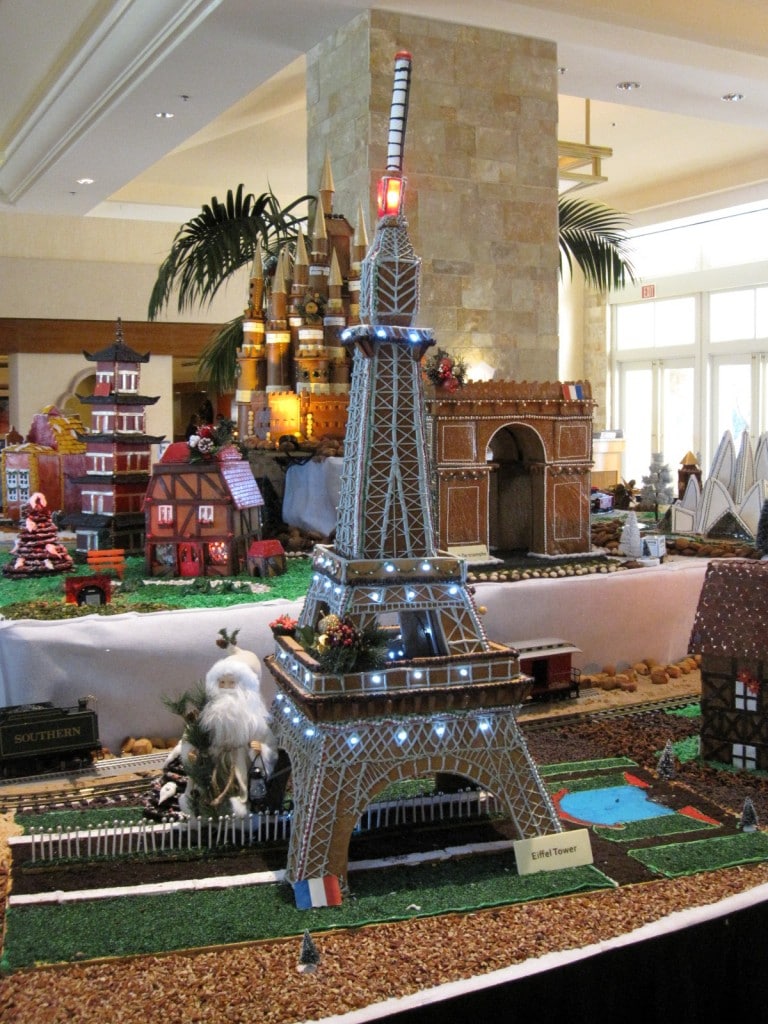 The Eiffel Tower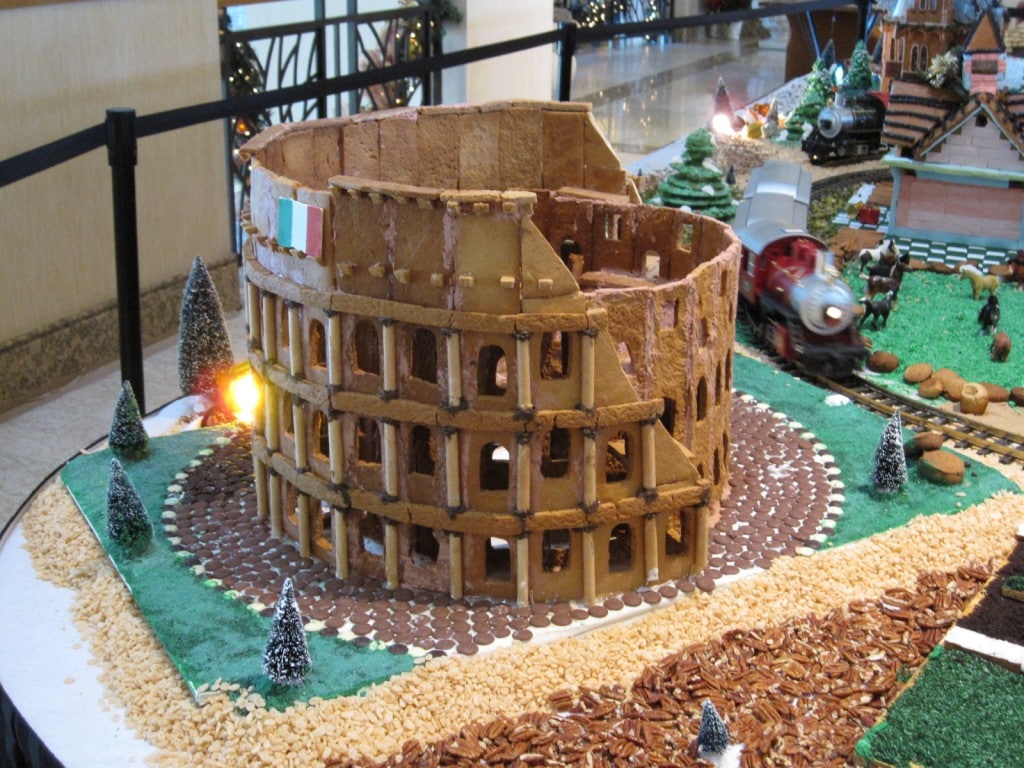 The Colosseum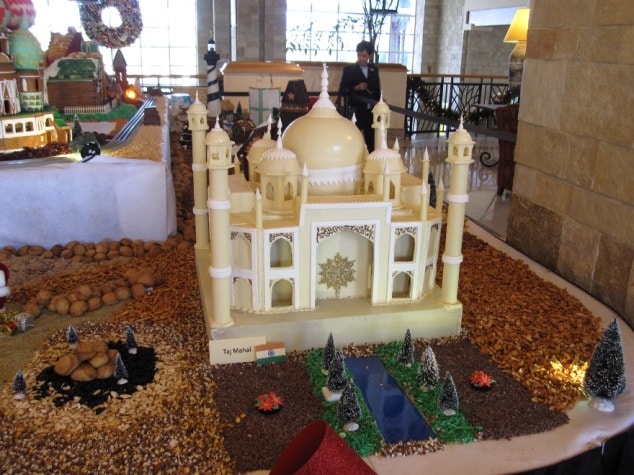 Taj Mahal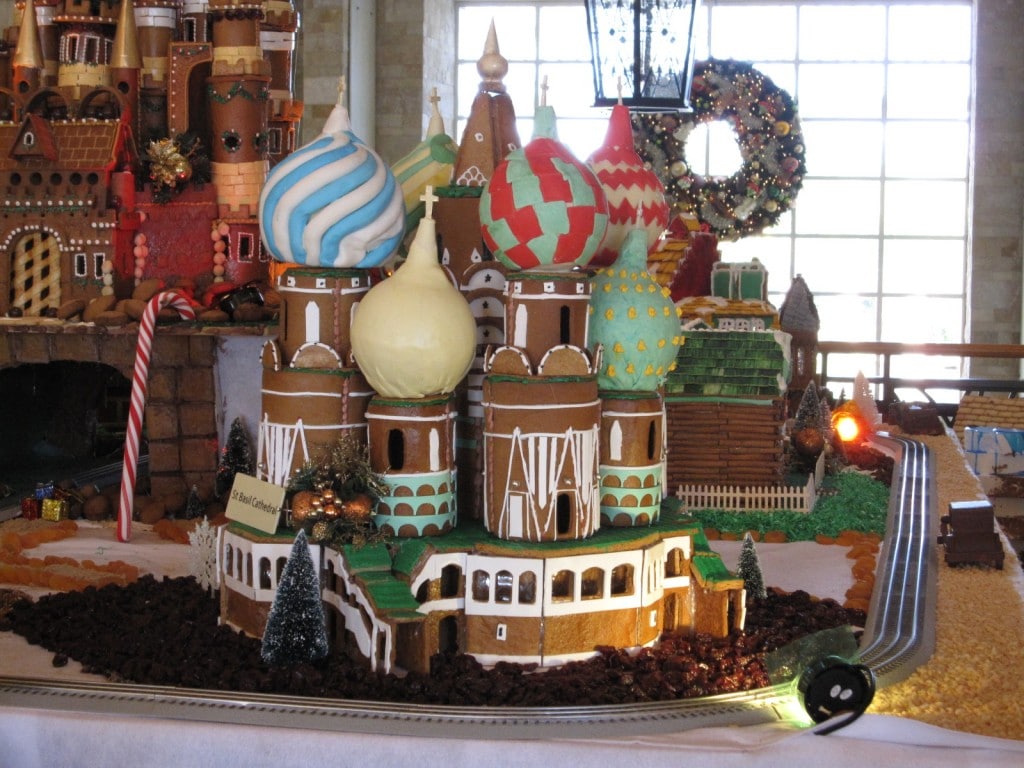 St Basil Cathedral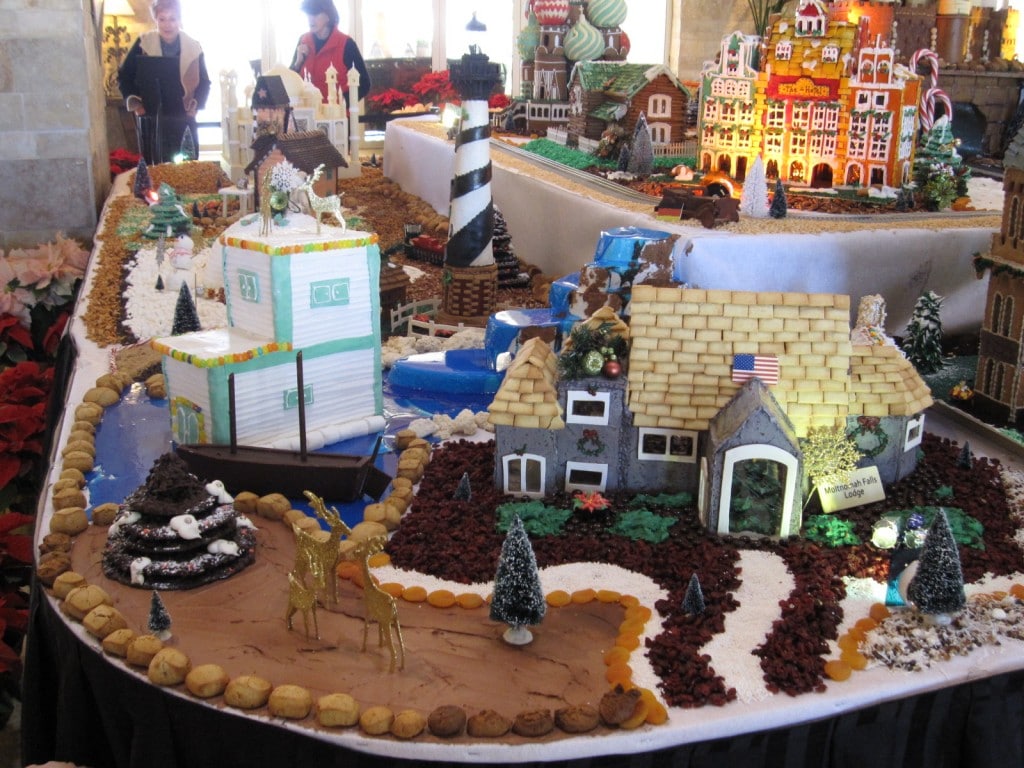 Multnomah Falls Lodge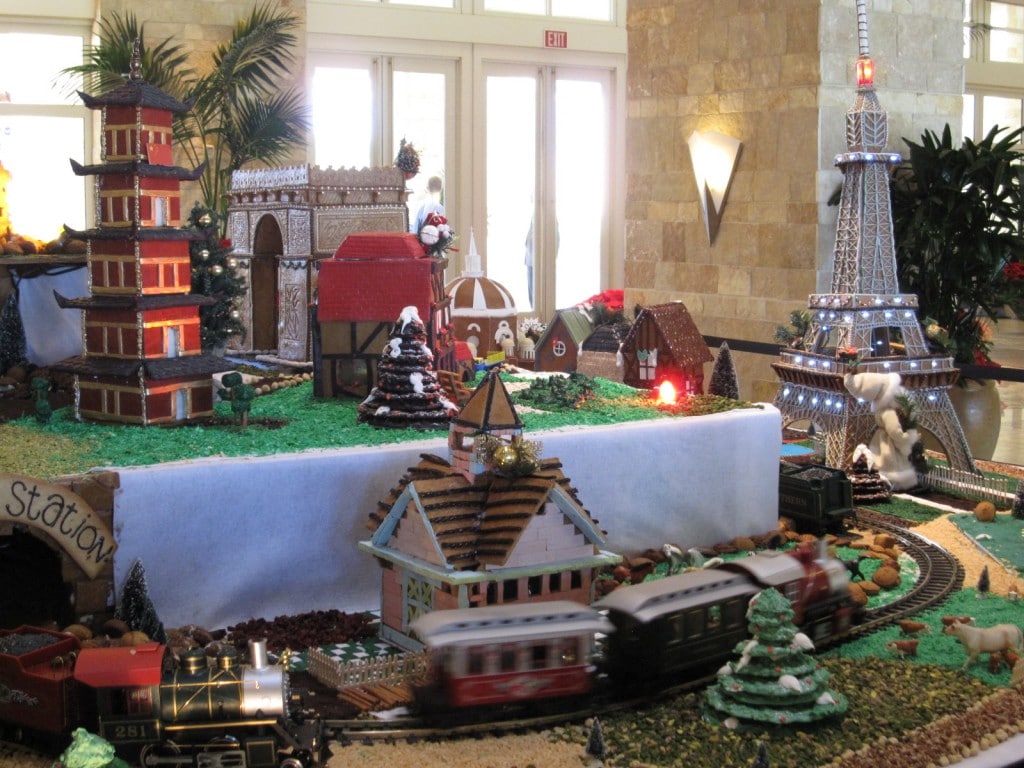 Moving Train with a Pagoda and Eiffel Tower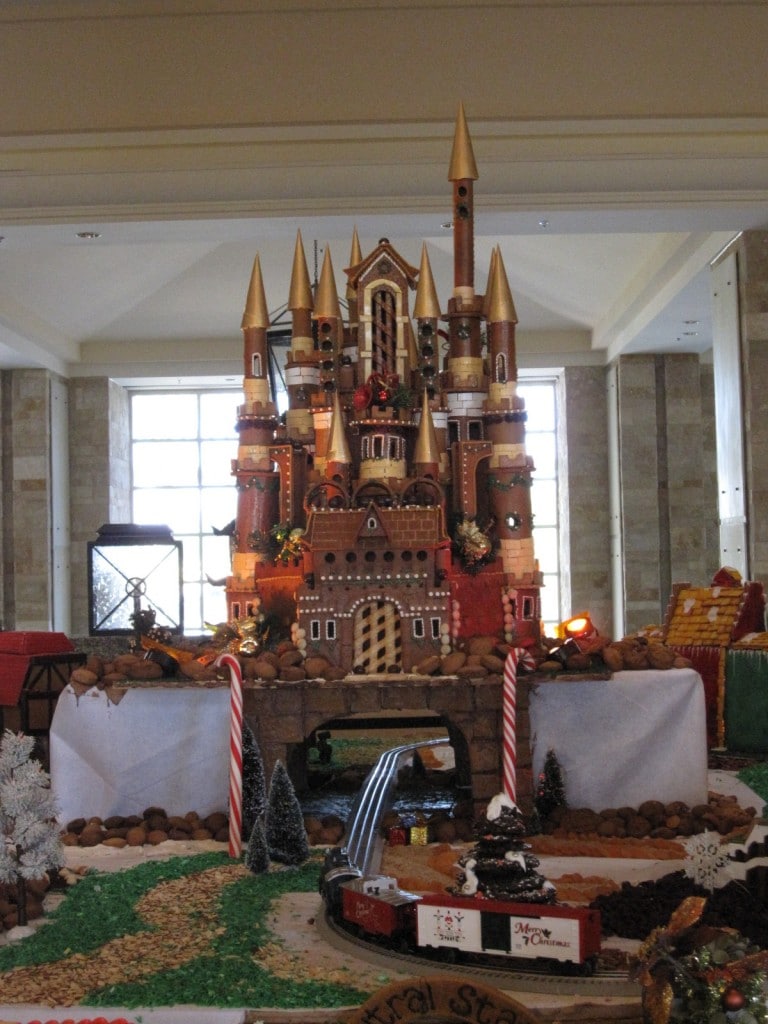 Magic Castle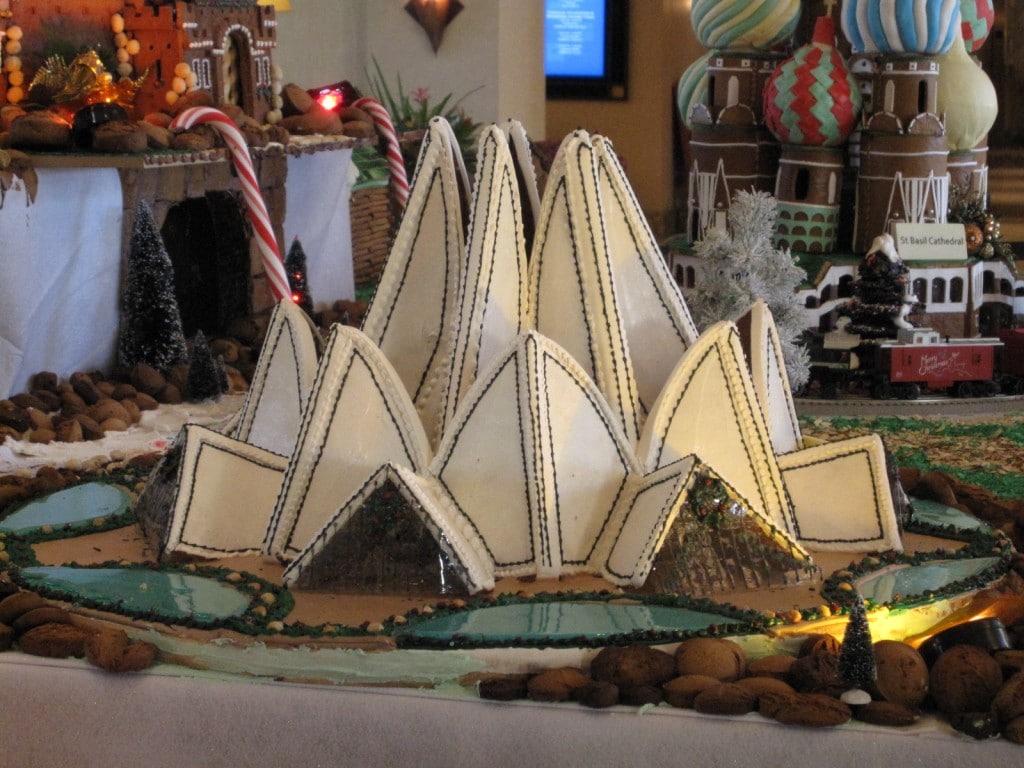 This building is pretty cool but I have no idea what or where it is, I just know it NOT the Sydney Opera House!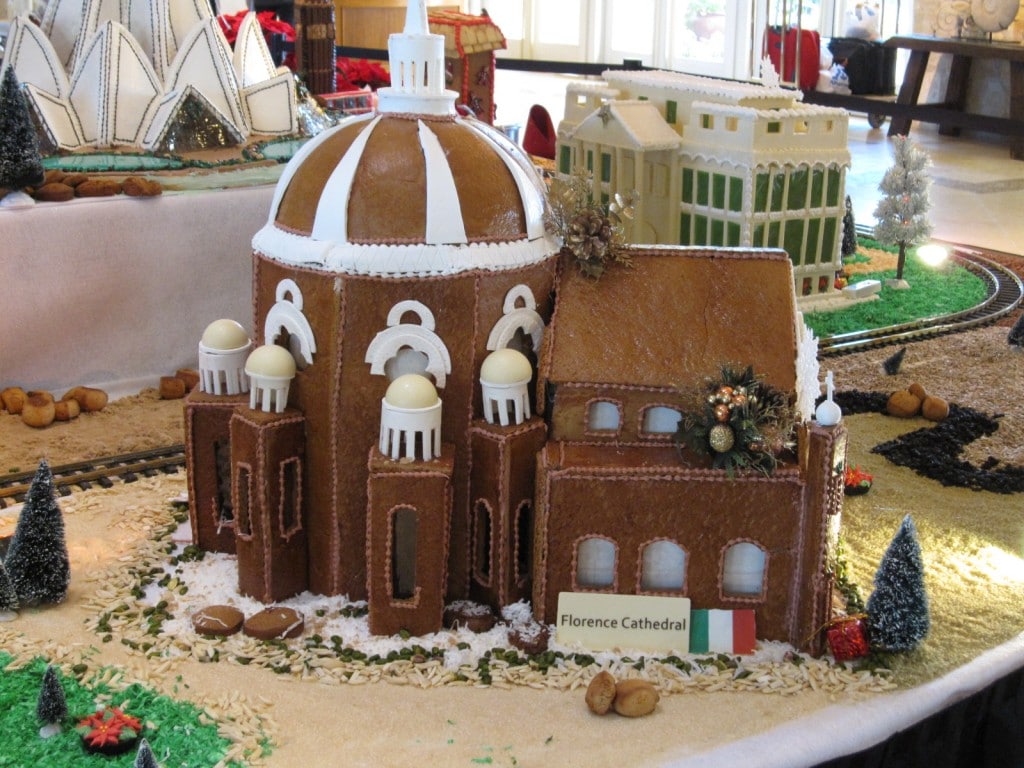 Florence Cathedral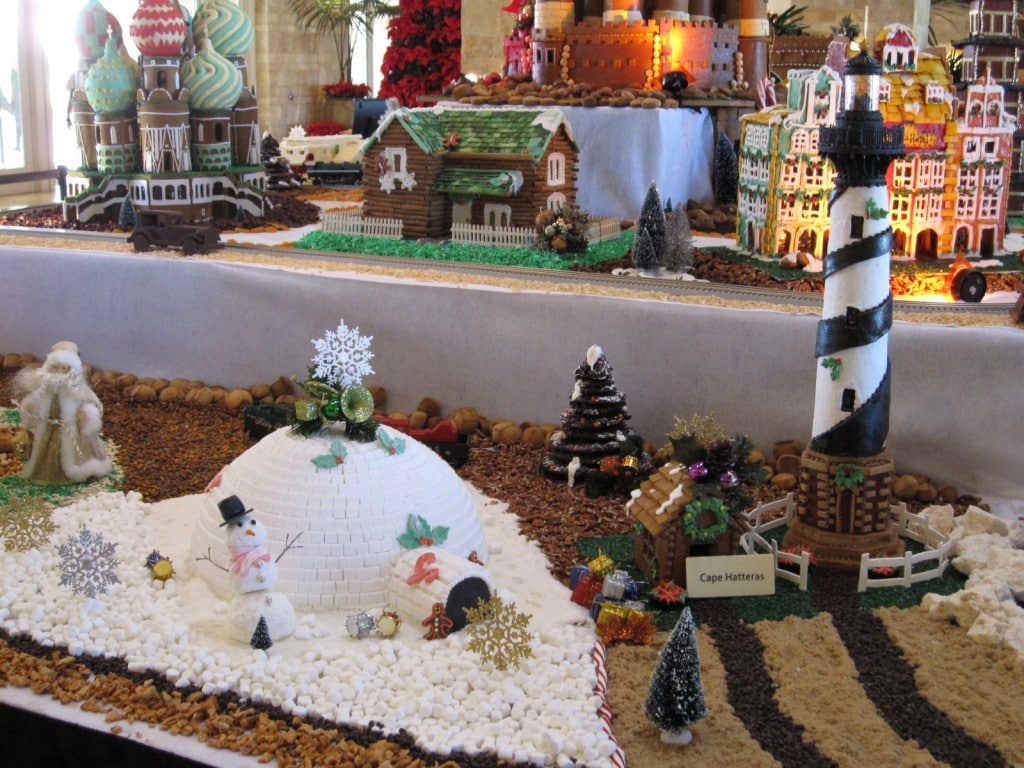 Cape Hatteras Lighthouse and an Igloo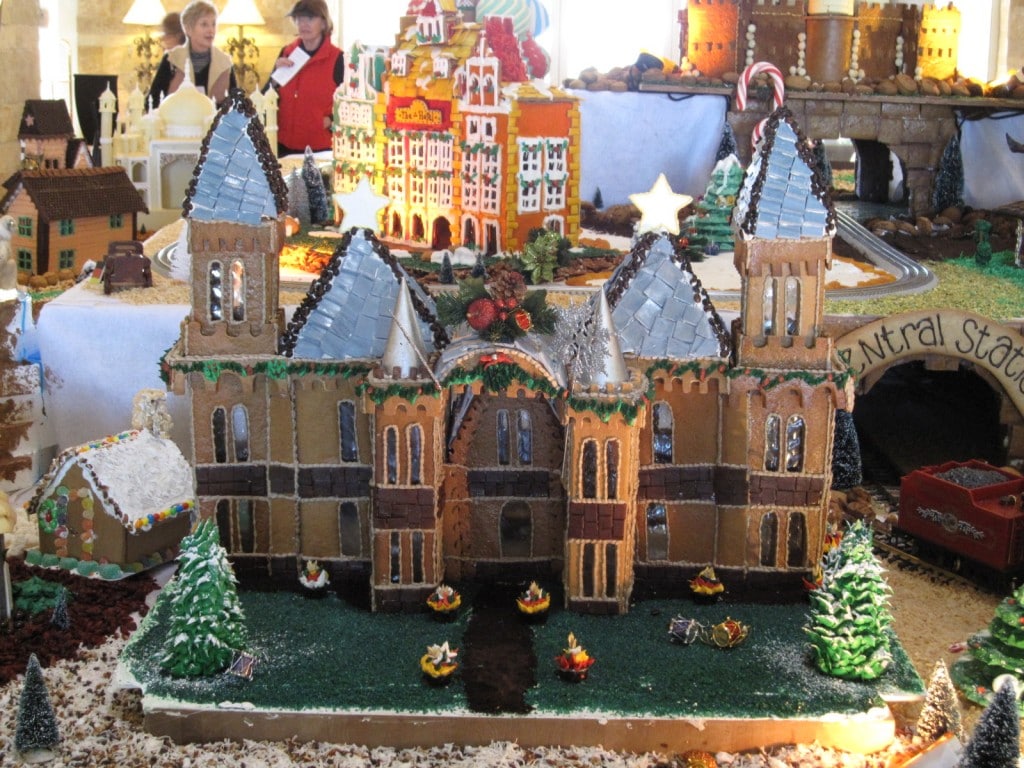 A Big Building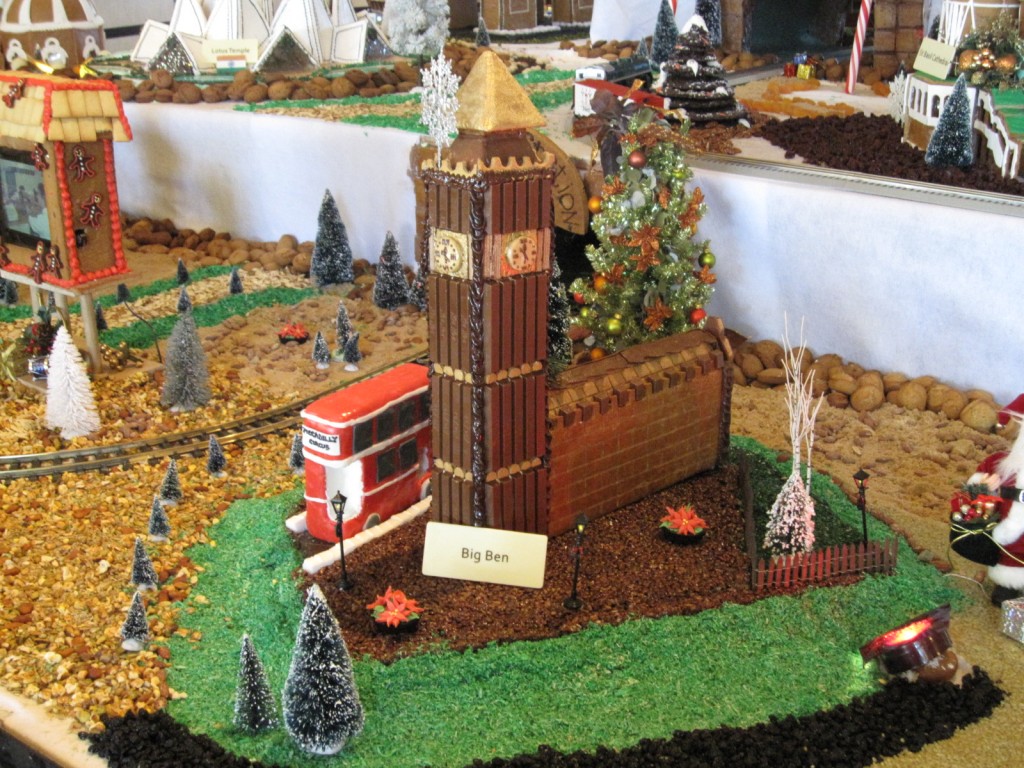 Big Ben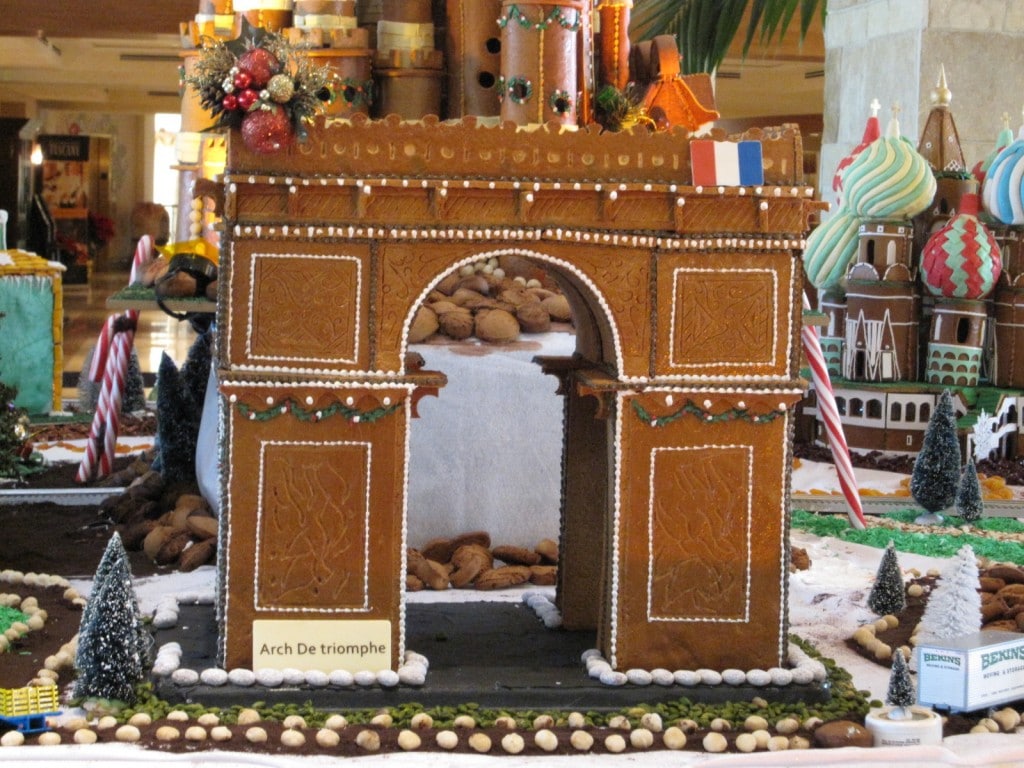 Arch De triomphe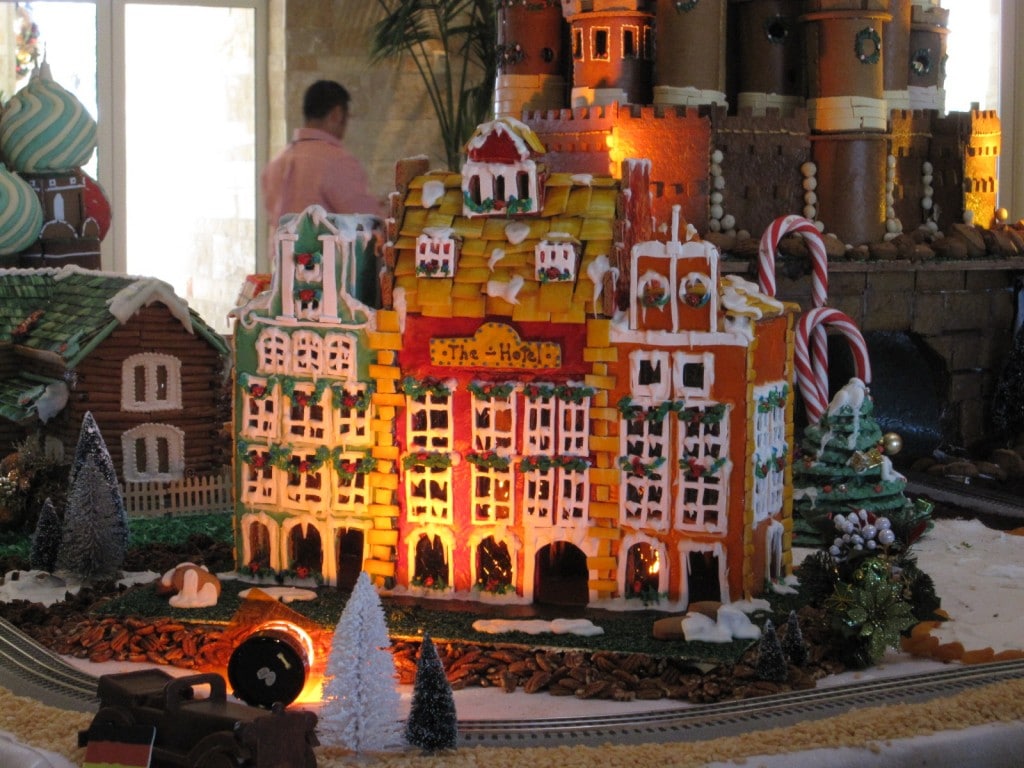 A Hotel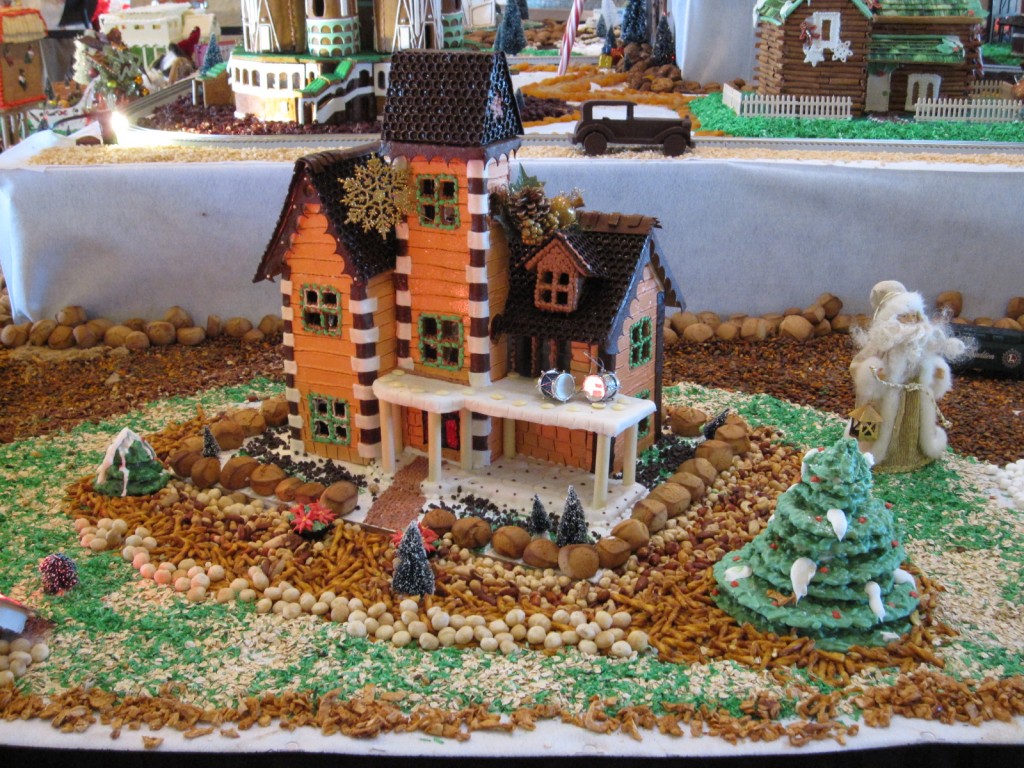 A Cute Cottage
7 Responses to "A Nice Quiet Christmas"